Wondering what you should be wearing come those
long summer months?
                                                    Then wonder no longer…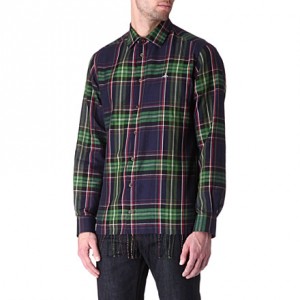 Add Vivienne Westwood's subversive style into your wardrobe with this checked scarf shirt. An offbeat style accented with scarf-inspired tassel detailing to the hem, this Italian-made shirt will add a contemporary twist to your casual style.
Scarf tassel shirt   £350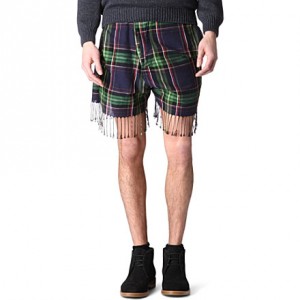 Then introduce a touch of Vivienne's iconic avant-garde flair to your wardrobe with these modish shorts. This traditional separate has also been given a contemporary overhaul with tassel detail and a riotous tartan print.  £325
Available at Selfridges  www.selfridges.com