Rupert Everett – Nominated for 'Best Actor'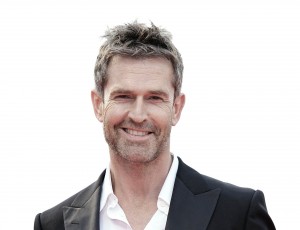 Actor and writer Rupert Everett has been nominated for 'Best Actor' at this year's Olivier awards which takes place on  28th April at the Royal Opera House in London. Everett has been nominated for his compelling, career defining performance as Oscar Wilde in David Hare's production of 'The Judas Kiss' at the Duke of York's Theatre.
The past year has been a memorable one for Rupert Everett. Not only has he received unprecedented accolades for his theatre work in 'The Judas Kiss', he also received some of the best reviews of his literary career for the release of the second part of his memoirs 'Vanished Years'. The follow up to his hugely successful 'Red Carpets and Other Banana Skins', 'Vanished Years' was first published last year and the paperback edition is released on May 2nd 2013.
This year has also seen Everett receiving the award for 'Best Actor in a Play' at the What's On Stage Awards last month and he also won the highly coveted Sheridan Morley Prize for 'Vanished Years'.
www.thejudaskiss.co.uk