PET SHOP BOYS ARE ELECTRIC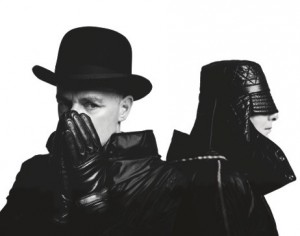 Pet Shop Boys, Neil Tennant and Chris Lowe, have left Parlophone Records after a ground-breaking 28 years and have signed their forthcoming studio album "Electric" to Kobalt Label Services in a global deal.
The duo, who signed to Parlophone in 1985, have had four number ones and a staggering 42 Top 30 singles, making them easily the most successful duo in UK chart history.
Their new album "Electric" was produced by Stuart Price and will be released in June. Meanwhile, the boys  will also embark on the "Electric" tour this year, which includes a night at London's O2 Arena on 18th June .
Neil Tennant and Chris Lowe said today: "This is a very exciting point in our careers. We are hugely proud of the new album and are very pleased to be working in conjunction with Kobalt. We'd like to thank everyone we've worked with at Parlophone over the last 28 years both in the UK and abroad. When we signed to the label in 1985 we had no idea how long and successful a relationship we were embarking on. However it is also exciting now to commence a new phase working with a new team in a new business structure and we look forward to a creative and equally fulfilling relationship with Kobalt
ALBUM TRAILER: how to hook up oculus to tv