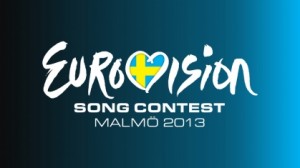 With the news that another pensioner is going to represent the UK in this year's Eurovision Song Contest, Lee Hudson wonders if it is because younger talent wouldn't touch this mass-media event with a barge pole.
One wonders what goes through the minds of the powers that be at the BBC when they make their choice as to who will perform on the biggest musical stage… in the world. With a viewing audience of hundreds of millions the Eurovision Song Contest has no equal anywhere on Earth and yet, the UK, which produces some of the best music, songs and acts, treats this massive audience with disdain.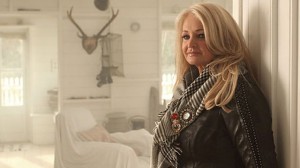 Apparently, this year's singer of 'choice' (although just who chose her is uncertain) Bonnie Tyler (61), has known she was going to represent this country since Christmas but we, the licence fee paying public, have only been let in on this decision at this late stage. Why?
There could be several reasons for this:
If the news of Bonnie being the UK's representative had leaked out… well…erm… the other participating countries would know of our secret weapon (a singer who hasn't had a hit in the UK for almost 30 years).
Perhaps the contest would have been filled with Bonnie Tyler sound-alikes, such is our awesome reputation for winning this event so convincingly in recent years with our fantastic choice of name acts.
ESC lovers might think the choice is bizarre and complain.
The other countries would be laughing at the UK's feeble entry and know they need not try too hard.
For those who love Eurovision, the lack of vision from the BBC, the lack of anyone taking charge and delivering a decent song, sung by a decent act, seems to show a lack of respect for the TV audience. Despite the fact that it is a show that is constantly derided by many (including the shows presenters) it remains a wonderful opportunity to showcase new talent… it's a shame that we just throw it away. Last year's winning song 'Euphoria' became an international best seller, while our entry, by 'rock legend' Engelbert Humperdinck (76), barely scraped into the official chart.
Why the BBC doesn't give the winner of The Voice the job of representing the UK, and the job of writing a decent original song to the panel of judges, is a mystery. Perhaps Eurovision just doesn't appeal to the new generation of acts. Adele, Emeli Sande, Joss Stone et al have all done pretty well without the mass hype of Eurovision and maybe they see that the contest carries with it a bit of a stigma, which in the past some acts have found hard to shake off. After all, these days you can build a career via YouTube and reach a similar size audience… so, who wants to spend the rest of their career playing gay clubs and propping up Pride events?
Despite the BBC selling the contest short… I love Eurovision. I will be there with my scorecard and I will enjoy Graham Norton being unkind to all the other countries taking part. I will seethe at the gross injustice of the Eastern Bloc voting system, yet be happily surprised at some of the innovation their entries brings to the show. I will marvel at the set design, which gets bigger, better and more impressive year on year and get drunk as the final scores come in. I'll leave the final thoughts to a comment made on a Eurovision message board recently…
Everybody should chill out and accept that Eurovision is NOT about winning – it is all the fun at laughing at someone else and occasionally, hearing some good sounds from other cultures and even, heaven forbid, even a decent song now and then. It is like one of those films which is so bad you are compelled to watch it until the end. Just enjoy it – and if you don't like it, simply switch channels.
1st Semi-Final – Tuesday 14th May 2013 , BBC Three
2nd Semi-Final – Thursday 16th May 2013, BBC Three
Grand Final – Saturday 18th May 2013, BBC One / BBC One HD