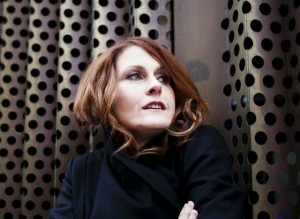 Having left school at 16 years-old, Basildon born Alison Moyet began her musical journey in punk bands and on the Canvey Island pub rock scene. Her studying piano tuning came to an abrupt halt when 'Only You' became a worldwide hit for her and Vince Clarke, the duo otherwise known as Yazoo. Completely by accident, she found herself thrust into the spotlight of the mainstream pop world.
Yazoo went on to reinvent British dance music, merging cool synthesized soundscapes with soul.  Two albums and a Brit Award for Best New Band later, aged just 23 she signs a solo deal with Columbia and recorded the multi-million selling debut 'Alf'. Released in 1984 the album spawned three UK Top 10 hits and wins her a Brit for Best Female Artist.
Alison hasn't been a regular in the charts for some time but has been busy on stage as singer, actor or making live appearances around the world, often as the special guest of artists such as Michel Legrand, Jools Holland and Nile Rodgers. She briefly reformed Yazoo in 2008 in order to play live the material they had never previously performed.
Now she is back with a new album out in May called 'the minutes', which will be preceded by the single 'When I Was Your Girl' on 1st April.
This is her first album since 2007, and was written with, and produced by, Guy Sigsworth, known for his work with Frou Frou, Robyn, Björk, Goldie and Madonna. It finds Alison's voice strong and seductive on a collection of exceptional songs. Experimental, captivating and entirely cohesive, this is beauty with an edge.
Clearly indicating a new artistic lease of life, 'the minutes' is arguably Alison's most creatively-brimming album ever. It has subtle parallels to her synth-pop past, but is also bang up-to-date, taking in elements of high-end pop smashes, R&B, modern club sounds and electronic experimentation.
"I avoided listening to anything during the process of writing and recording this album, choosing instead to be lead by my own melodic voice, the one I now find myself with 30-years-in", says Alison. "Guy Sigsworth returns me to a programmer's world and marries it with perfect musicality. I have been waiting for him. We have made an album mindless of industry mores that apply to middle-aged women and have shunned all talk of audiences, demographics and jazz covers. This has easily been my happiest studio experience."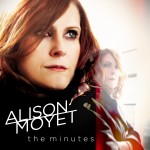 Alison will be touring from 30th September and throughout October. This tour places 'the minutes' centre stage and will focus on the significant electronic material in her back catalogue.
The album is available to pre-order from Amazon, iTunes and
www.alisonmoyet.com //www.facebook.com/AlisonMoyet