October – Film Review by Chris Amos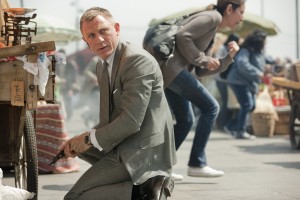 Skyfall
Out 26 October
British director Sam Mendes (American Beauty) takes over the reigns directing the latest James Bond installment Skyfall, starring Daniel Craig once again for this third outing as the famous spy. Plus crowd favourite Judi Dench and Javier Bardem as the baddie Raoul Silva. Ralph Fiennes too. In Skyfall, Bond's loyalty to M is tested as her past comes back to haunt her. As MI6 comes under attack, 007 must track down and destroy the threat, no matter how personal the cost.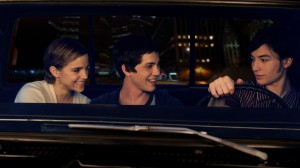 The Perks Of Being A Wallflower
Out 3 October
The best teenage movie of the year. A funny and touching coming-of-age story based on the much-loved best-selling novel by Stephen Chbosky, The Perks of Being a Wallflower is a modern classic that captures the dizzying highs and crushing lows of growing up. An introvert freshman is taken under the wings of two seniors who welcome him to the real world. Starring Logan Lerman, Emma Watson and Ezra Miller. A moving tale of love, loss, fear and hope – and the unforgettable friends that help us through life.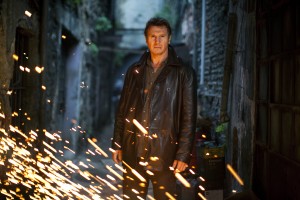 Taken 2
Out 4 October
Liam Neeson returns as Bryan Mills, the retired CIA agent with a "particular set of skills" who stopped at nothing to save his daughter Kim from kidnappers in Taken. When the father of one of the villains Bryan killed swears revenge, and takes Bryan and his wife hostage in Istanbul, Bryan enlists Kim to help them escape, and uses the same advanced level of special forces tactics to get his family to safety and systematically take out the kidnappers one by one. I loved the first Taken and had hopes for this one, unfortunately I was unimpressed… the film came of as cheesy.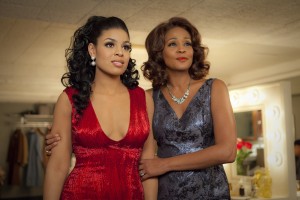 Sparkle
Out 5 October
Whitney's last movie unfortunately. At least it is good and a fitting send off to her. Musical prodigy, Sparkle (Jordin Sparks) struggles to become a star while overcoming issues that are tearing her family apart. From an affluent Detroit area and daughter to a single mother (Whitney Houston), she tries to balance a new romance with music manager, Stix (Derek Luke) while dealing with the unexpected challenges her new life will bring as she and her two sisters (Carmen Ejogo and Tika Sumpter) strive to become a dynamic singing group during the Motown-era.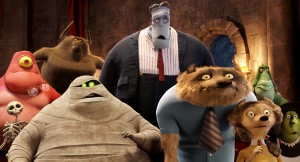 Hotel Transylvania
Out 12 October
Welcome to the Hotel Transylvania, Dracula's (Adam Sandler) lavish five-stake resort, where monsters and their families can live it up, free to be the monsters they are without humans to bother them. On one special weekend, Dracula has invited some of the world's most famous monsters – Frankenstein and his bride, the Mummy, the Invisible Man, a family of werewolves, and more – to celebrate his daughter Mavis's 118th birthday. For Drac, catering to all of these legendary monsters is no problem – but his world could come crashing down when one ordinary guy stumbles on the hotel and takes a shine to Mavis. Good fun.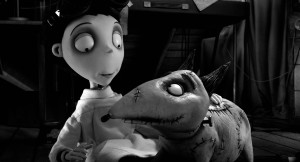 Frankenweenie
Out 17 October
In 1984 Tim Burton directed a short film Frankenweenie about a young boy who conducts a science experiment to bring his beloved dog Sparky back to life, only to face unintended, sometimes monstrous, consequences. Almost thirty years later he is back with the same story this time in gorgeous stop-motion and filmed in black and white and rendered in 3D. Once again Tim Burton dazzles us with his creative genius and is a return to form after Dark Shadows.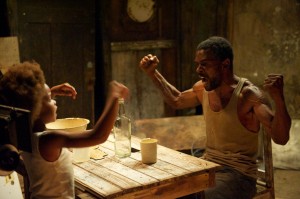 Beasts Of The Southern Wild
Out 19 October
Perhaps the most incredible film of the year so far. Hushpuppy, an intrepid six-year-old girl, lives with her father, Wink, in "the Bathtub," a southern Delta community at the edge of the world. Wink's tough love prepares her for the unraveling of the universe; for a time when he's no longer there to protect her. When Wink contracts a mysterious illness, nature flies out of whack–temperatures rise, and the ice caps melt, unleashing an army of prehistoric creatures called aurochs. With the waters rising, the aurochs coming, and Wink's health fading, Hushpuppy goes in search of her lost mother. The plot sounds very strange and film experience is strange and curious, this is unlike any film you have seen.
FILM BUZZ
Melissa McCarthy is in talks to take a small role in The Hangover Part III. The film is currently in production ahead of its May 2013 release.
Casey Affleck will star in the true adventure story Race to the South Pole, with his brother Ben Affleck and Matt Damon on board as producers. Casey will play Englishman Robert Falcon Scott, one of two early 1900s explorers competing to be the first person to reach the South Pole
The next film that Sylvester Stallone will write, direct, and star in looks to be Hunter, a 3D project about a veteran hunter who battles a government experiment gone wrong.
Indiana Jones' star Karen Allen says that she, Harrison Ford, and Steven Spielberg are all on board for Indiana Jones 5, but that the decision to make the film rests with George Lucas.
Filming has begun on Disney's Saving Mr. Banks, a project about the making of Mary Poppins starring Tom Hanks and Emma Thompson.
Oscar-winning filmmaker Michel Hazanavicius (The Artist) has entered talks to direct In the Garden of Beasts, an adaptation of Erik Larson's popular Nazi Germany book starring Tom Hanks.
NBCUniversal CEO Steve Burke confirms that more Bourne films, as well as a sequel to Seth MacFarlane's Ted, are on the way.