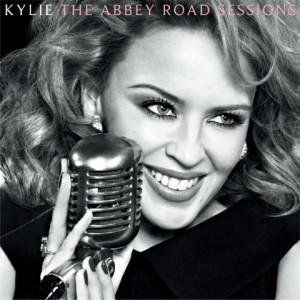 Kylie Minogue releases her brand new album "The Abbey Road Sessions", which features sixteen tracks, all radically reworked, spanning Kylie's incredible 25 year career.
The album was recorded in London's legendary Abbey Road Studios with Kylie's band and a full orchestra.
Nick Cave re-recorded his vocal on the famous duet, "Where The Wild Roses Grow", especially for the album.
Other highlights of the album include a wonderfully poignant "Better The Devil You Know", the ever-amazing "Confide In Me", a sultry "On A Night Like This", a joyous "All The Lovers", the beautiful "Finer Feelings" and a version of "The Locomotion" which swaggers with true 1950's panache.
Over all 16 tracks one thing becomes very clear – stripped of her high end pop production, the emotional resonance of many of Kylie's songs has never been clearer, nor has her voice ever sounded better.
The album is released on 29th October on Parlophone Records and is available in the following formats: CD, Digital, Limited Edition Deluxe CD and only available at www.kylie.com a limited 12" vinyl with CD.