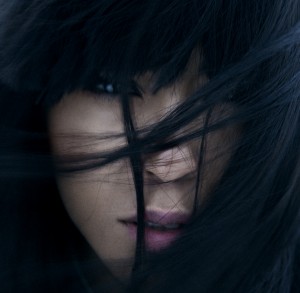 By Ryan Houston
Despite the political problems, and the UK's embarrassment, from this year's Eurovision Song Contest, one thing that cannot be denied is the quality of the winning entry. Representing Sweden, and odds on favourite with the bookies right from the start, Euphoria sung by Loreen stunned the crowd and the international audience of over 100 million viewers. Not only was it a hit right across the world, it eased its way into the Top Ten here in the UK, something that rarely happens with a song from this particular piece of Euro kitsch.
What was it like to be a part of Eurovision?
It felt great to win the competition because I created something that was different and that I believed in – and it worked. And it was important because it's also a symbol. From the beginning it was perhaps not so many who believed it would work. So, the symbolism is – when you believe in your style, your art and work hard for it – then it will work.
Has your life changed in any way since going to Azerbaijan and bringing a win to Sweden?
I haven't changed so much – but my surroundings have changed. It's hard work, a lot to do and also a big responsibility. But it is fun and I enjoy it – because I think I have something to communicate and pass forward for people to get inspiration from.
Now obviously this year's competition was shrouded with controversy over Azerbaijan's human rights record. You were one of very few contestants to speak out with your opinions. Was this something that was important for you to do?
Yes, it was very important. I feel for other people and am close to compassion. There are so many out there who want to make a change, but don't know how to do it. So, if my work and engagement can inspire others, I'm happy. But Azerbaijan is only one of several countries that need this attention. You do your part – no matter how big or small it is -as long as you do something.
Fans of yours will know that later this year you'll be releasing your debut album, what can they expect?
There's a lot to expect from the upcoming album. There's a lot of emotion and passion that I've put into it but, just like along the lines of 'Euphoria' there's also that electro heart to some tracks which really ignites the emotion of dance. Something which 'Euphoria' has shown by being played across the club scene around the world.
What do you hope for from the album?
I hope to be able to create something people can get inspiration from. You can expect two sides on the album, just as I am. One very soft, feminine and fragile. And my other darker side as a warrior and fighter because it's an honest album, so you don't want to obscure the darker side you also have.
Album: Healed  Out 24th October                             Photo:ValterFrank