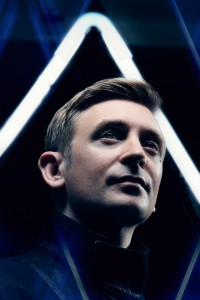 Dance music is a vast genre that has taken many forms over the years; many of which have edged their way into the UK Top 40. From UK Garage of the 90s to the explosion of funky house in the 00s, this decade has witnessed the birth of a new genre. To some, dubstep sounds little more than the sound of a car that just won't start, but Worthing-based Daniel Stein has recognised a gap in the market to fuse those aggressive breakbeats with irresistibly catchy pop.
He's no stranger to the field of course, with Nextlevelism being DJ Fresh's third studio album to date. This time round, he's teamed up with some established pop artists such as Rizzle Kicks, Dizzee Rascal, Professor Green, and Sian Evans from Kosheen. He's also brought new, up-and-coming vocalists into the foreground: Following the success of number one single, "Louder", Rita Ora's career was undoubtedly kick-started after appearing on follow-up single, "Hot Right Now" – which also topped the UK charts.
The album is immaculately produced from start to finish. Typical drum'n'bass and dubstep percussion united with synthetic power-chords feature heavily in every track, but Stein plays hard and fast with different genres being thrown into the mix. We hear elements of 70s disco in "The Power"; Liam Bailey lends his soulful vocals on "Don't Tell Me", and even the folk-like "See You Again" features a stripped down guitar and heartfelt vocals which fight their way through a whirlwind of raucous drums and electro shrieks.
The stand-out track is the album finale, "Forever More". Featuring both Professor Green, and the Fray (who by the way, sound more like Linkin Park in this production), the dubstep lurks quietly in the background of this atmospheric, anthemic electro-rock anthem with great effect.
The real accomplishment is that every track has the potential to be a hit single, however the lack of fillers is compromised only by the fact that all the tracks are very, very short. Not all of them make it past the 3-minute mark which has meant that despite having 12 tracks, it weighs in at little over half an hour in length. The good news however is that there will be a deluxe edition in due course, which will feature 7 remixes and an unreleased bonus track.
Nextlevelism is out now.        review: 4 out of 5 stars
We have 3 copies of Nextlevelism up for grabs! To be in with a chance to get your hands on a copy, all you have to do is answer the following question:
Which vocalist featured on the hit 'Hot Right Now'?
Answers to comp@bent.com