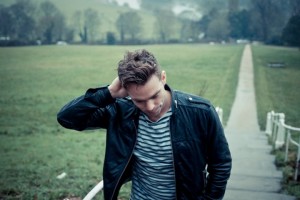 If Ben Montague's name sounds familiar, it's because in 2010 his debut single, Haunted was all over national and commercial radio. He seems to be a perennial favourite of Radio 2 but chart success of any significant degree has, so far, eluded him. However, he has an album waiting for release and the two tracks that have been made available so far have created quite a stir. Ryan Houston chats to the man and wonders just what got him started in the music business.
I was always around great music. My Dad is a huge blues fan and loves all the greats like Cream, Clapton, The Beatles, The Stones, Fleetwood Mac etc. So growing up, great songs and great music were easy to listen to. I first fell in love with writing songs as soon as I taught myself a set of chords (aged 14). The idea of writing stories or melodies or writing about my life with the help of my guitar and my voice was just wicked fun. I would lock myself in my bedroom write a song and think how cool it was that someone might hear it and think it was about them.
'Love Like Stars', was the first release from your up-coming album and received great reviews…
The song is a love song… the first actual happy love song I have ever written.
It comes at the height of a relationship when you have that first moment you totally know you love the person you are with….everyone knows that feeling or at least I hope they do!  I wanted it to be about two people stopping and just realising how much they are into each other. Almost as if the world can wait for 3mins 45 secs while they tell each other.
That single and your latest 'Another Hard fall', are taken from your upcoming album 'Tales Of Flying And Falling', are these tracks representative of what we can expect?
Yes very much so. The album is filled with lush string filled choruses and heart felt lyrics. Some up tempo rockier tracks to bare piano and voice tracks. The album is about a relationship I went through… that started high, went low and came back high again. It is not just about the sad times and is in fact a bit if a roller coaster. It plays on not just the two people involved but the stresses and strains of the life that surrounds them. The album is due out end of this year or early next
So, what are the hopes and dreams of Ben Montague?
My biggest dream would be to fill the Albert Hall as that was where my dad first took me to see Clapton play.
benmontague.co.uk/