We believe in Joe by Ryan Houston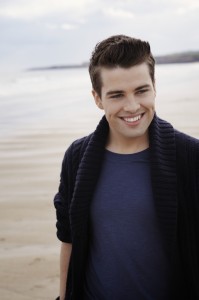 Joe rose to fame when he won the sixth series of The X Factor in 2009, proving that having a great voice over a gimmick was what the public wanted.
Since then he's had his ups and downs in the fame circus but last year he was the triumphant winner of the second series of another TV reality show Popstar To Operastar. He was the stand-out vocalist from the very start and few of the other competitors could keep up with his choice of songs and their near perfect execution, proving that he was still unbeatable when performing under pressure on live television. It was later revealed that he had received the most votes in every week that he had performed; 80% of the vote in the final made it clear he was poles apart from the other contestants. Consequently, off the back of this success he released two albums: Classic and Classic Christmas – selling around 500,000 albums – helping him storm back into the charts once again. His forthcoming album, Here's What I Believe shows how far he has come as an artist, songwriter and in his choice of new material.
What has life been like for you since those early days of the X-Factor?
Life has been a little bit crazy but I have learned so much in the last 3 years and had so much fun! To be able to do what I do as a job is amazing and I still sometimes can't quite believe it!
After the success he gained from Popstar to Operastar you said: "I'd really like to spend some time and do some song writing and do some more original songs, like on my first album… I feel like these past 2 years have gone so quick that I want to just step out of the craziness for a minute and write a nice song. Maybe write about what I've experienced."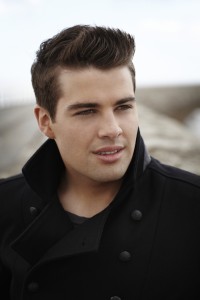 OK, so what can we expect?
This album is a lot more personal than the others I have done. I've done some songwriting on this one and I feel that it definitely shows how much I have grown as an artist in the past year. I can't wait for everyone to hear it.
Which tracks are you most proud of from the album?
The ones I have written, which are called: What Have I Done, Here's What I Believe and Your Voice. They feel like my little babies – I'm very protective of them. The track Here's What I Believe is a collaboration with vocalist, guitarist and songwriter of Shakespears Sister fame – Marcella Detroit.
You've very recently performed at Leeds Pride, how did it feel to be taking part in that kind event as a gay figure?
I always enjoy being a part of the pride events. It's a great celebration and the crowds are always so much fun and enthusiastic, so to be asked to perform at these events across the country is always a pleasure. As it was, I arrived in Leeds in glorious sunshine but by the time I went on stage the heavens had opened up and we had a bit of a hail storm. I wondered what was going on but thankfully, the audience stuck with me, and even though they were soaked, they were brilliant.
Stonewall has said you are one of the most influential British gay figures so how do you feel about being somewhat of a gay role model to many LGB&T people?
It's quite a scary thing to be classed as a role model when I am only 21 myself, but the fact that people look up to me is an honour. It feels really nice but it is quite scary too; I am like everyone else I do make mistakes sometimes.
Do you get a lot of mail or tweets from young people asking for advice?
Not advice, but I've heard from a lot of people that I inspired them to come out. It's nice to help in some way.
Do you have any plans on using your drama and acting experience at college for any work in TV or on stage?
It's definitely something I'd consider. I always want to expand to different areas of performing so if the right roles or opportunities came along, I'd be happy to do it.
And finally… no matter what the circumstances you always seem to be smiling but does anything ever get you down?
I always have a positive attitude and I always try to turn negative into positives. Smile your way through, even when you're down.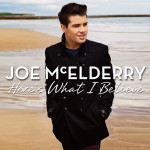 'Here's What I Believe' is out on 10th September from Universal Music and Decca Records.

Photos:  Dean Freeman