Travel – Man oh man, oh Manitoba!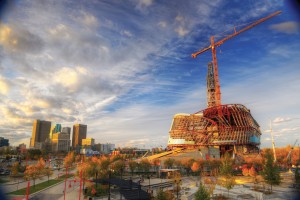 Photo: DanHarper
The ultimate high-contrast town-country combo, in central Canada! Adrian Gillan hangs out with polar bears and beluga whales in the wilds of northern Manitoba; then enjoys the spas, eateries and culture of provincial capital, Winnipeg!
The central Canadian province of Manitoba, and its vibrant provincial capital Winnipeg, can be readily reached from London, mainly via Toronto, on a wide rage of carriers, including Air Canada (www.aircanada.com). Churchill – the only human settlement in the world where the world's largest land-based carnivore, polar bears, can also be observed in the wild – is a mere 2 hour flight north of Winnipeg on a range of carriers, including Calm Air (www.calmair.com).
Churchill: Polar Bears, Beluga Whales & Northern Lights!
You'll enjoy the cosmopolitan delights of Winnipeg all the more if you precede your stay-proper there with a trip up north to the sub-arctic tundra around Churchill, on the mighty Hudson Bay.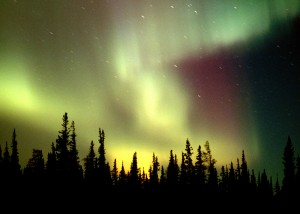 Frontiers North Adventures (www.frontiersnorth.com) is a cracking, ethical and authentic tour operator who can safely show you all those sights 'up north' you've previously only read about, with amazing, knowledgeable and personable guides to enhance the whole experience. They string together the whole itinerary – accommodation, restaurants, tours etc – so you don't have to worry about anything!
A typically popular tour is Belugas, Bears & Blooms (www.belugasbearsblooms.com), a 4-5 day venture July/August, to see super-pods of white Beluga whales with calves, plus the odd polar bear – even some 'northern lights', if in luck! That said, the prime time for polar bear sightings is Oct/Nov, just before they head out onto the frozen bay; and the 'lights' are best seen in the dark depths of winter.
If you go in the summer months, be sure to pack sunscreen and insect repellent, plus a range of clothing from sun hat to rain coat. And you might consider overnighters at the Four Points by Sheraton at Winnipeg International Airport (1999 Wellington Avenue; www.starwoodhotels.com/fourpoints/) to top and/or tail your trip, to help minimise jet-lag and such before your connecting flights.
Once safely landed up in tiny Churchill (population 900), stay at The Tundra Inn (34 Franklin Street; www.tundrainn.com), a basic but cosy and friendly hotel with wifi internet access you will come to love since you're most unlikely to get any cell-phone coverage up here! Peckish? Then just pop over the road to the Tundra Inn Diner (Franklin Street; www.tundrainn.com); or round the corner to Gypsy's (253 Kelsey Boulevard; www.gypsybakery.ca), or to tad-more-highbrow Seaport Hotel (299 Kelsey Boulevard; www.seaporthotel.ca). All have great daily specials, using fresh local ingredients.
Frontiers North Adventures organise a fun introductory bus tour of the local area, where you keep your eyes open, and binoculars primed, for wildlife: lots of whales off-shore, plus birds, even the odd caribou and bobbing seal! Don't you dare overlook the unique tundra permafrost flora, either – lots of lichens, shrubs and smaller plants, many flowering spectacularly in summer.
The Parks Canada Interpretive Exhibit (www.pc.gc.ca) explains the human and natural history of the area, including the famous Hudson's Bay Company, and past colonial struggles for power – notably between British and French. Further background can also be found at the modern Churchill Northern Studies Centre (www.churchillscience.ca) and the charming Eskimo Museum (Laverendrye Avenue, Churchill), boasting a fine collection of Inuit carvings and artefacts, plus other wildlife and archaeological specimens. Visit Cape Merry National Historic Site, and at the massive Prince of Wales Fort, too.
But, of course, the history isn't really the main reason most people come to Churchill. And nor is it really all the migrating birds or colourful tundra flowers and lichens. Head out on a boat into the Churchill River that runs into the Hudson Bay and you are soon almost literally swamped by Beluga whales – coming to calve here every summer in their thousands! The whole river appears to at times well-nigh froth and boil over with them! Hear their high-pitched clicks, chirps and whistles via an underwater hydrophone to understand why these intelligent and curious arctic marine mammals are known as 'sea canaries'! To get even closer, head out on an inflatable zodiac. To enter their watery realm, and sing right back at them, try a snorkel trip (www.seanorthtours.com).
A Tundra Buggy Adventure (www.tundrabuggy.com) is, for many visitors, the highlight of any Churchill stay, whereby you set off over the rugged terrain aboard these monolithic mega-ton vehicles for lofty fauna and – lest we forget – flora viewing. On a good day, luck on side, you might sight at least half a dozen polar bears, the more inquisitive ones even pawing up towards you, up the side of the truck!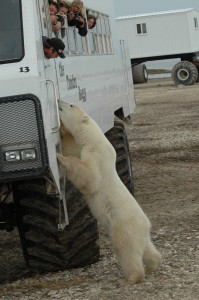 Photo: Joanne Simerson
And, by the way, polar bears can and do venture quite close into town too, not least along the rocky shores – so listen out for warning gun shot cracks that ward them off, and keep your wits about you!
Visit a local dog kennels and take a short dog cart excursion (www.wapuskadventures.com) through the northern boreal forest, hosted by a local dog sledding expert, like highly charismatic Dave Daley.
Winnipeg: Capital Food, Culture & Fun!
So, what a shock: to return from the northern wilderness, to ¾-million-thronging Manitoban capital, Winnipeg – one time "Chicago of the North", central communications and farming hub of Canada, that dipped in the Great Depression, but has risen again beautifully as a modern, cosmopolitan culture-opolis. And still compact enough to largely navigate on foot!
Stay at comfy, lofty Delta Winnipeg (350 St. Mary Avenue; www.deltahotels.com), near all scene and sights. Enjoy creative French rustic food at the Peasant Cookery (corner of King and Bannatyne; www.peasantcookery.com) in the Exchange District, complete with nice outdoor patio; or try the buzzing Latino-Manitoban fusion on offer at Hermanos (179 Bannatyne Avenue; www.hermanos.ca).
Rudy's Eat & Drink (375 Graham Avenue; www.rudyseatanddrink.com) is a new swish 'n swanky downtown joint, with terrace, where 1950s meets modern chic. Deadfish Café (167 Osborne Street; www.deadfishcafe.ca) is a colourful, Bohemian eatery, in the trendy Osborne Village, with an eclectic menu brimming with quirky twists. Or, due West, in the likewise hip Corydon strip, try anything from bison to pickerel at classy little Mise Bistro (842 Corydon Avenue; www.miserestaurant.com).
Catch an Exchange District BIZ Walking Tour (www.exchangedistrict.org) from Old Market Square – covering the Theatre District, dating back to the early 1900s, plus the area's 'location' links to Hollywood. Coincide your trip with the Winnipeg Theatre Fringe Festival (www.winnipegfringe.com), every July, now a quarter of a century old, and the second largest theatrical fringe fest in North America!
The Manitoba Museum (190 Rupert Avenue; www.manitobamuseum.ca) covers the culture and history of the province, featuring an amazing full-size replica of 17th Century ship, 'The Nonsuch'; and a complete life-size model of Winnipeg circa 1920. Winnipeg Art Gallery (300 Memorial Boulevard; www.wag.ca) – aka 'WAG' – is Canada's oldest public art gallery, now celebrating its 100th anniversary.
There are regular public tours of the imposing Manitoba Legislative Building (450 Broadway Avenue), but – if in town over summer – check out the Hermetic Code Tour (www.heartlandtravel.ca/hermeticcodetours.htm) hosted by sexy young charismatic academic Frank Albo, who explains the Masonic secrets and mysteries behind this building and its architecture.
Just over the river from the Manitoba Legislative Building, drift around Bohemian, artsy Osborne Village – brimming with unique restaurants and boutiques – recently named 'Canada's Best Neighbourhood'.
The Forks National Historic Site (www.pc.gc.ca/forks; www.theforks.com) – where two rivers meet, and itself a meeting place for people for over 6,000 years – boasts interpretive displays, a riverside walkway, shops and dining. It is also the future home of the landmark Canadian Museum for Human Rights (www.humanrightsmuseum.ca) – set to open in 2014, as the first museum of its kind in the world!
Just over the pedestrian bridge, across from The Forks, is St. Boniface (www.tourismeriel.com, www.otours.net) – Winnipeg's French Quarter, and birthplace of Louis Riel, the Métis leader instrumental in the founding of Manitoba. Its highlights include the bustling Boulevard Provencher; St. Boniface Cathedral (www.cathedralestboniface.ca); St. Boniface  Museum (www.msbm.mb.ca), containing exhibits connected with Louis Riel; Cercle Moliere (www.cerclemoliere.com), Canada's oldest active theatre company, performing in French; and reconstructed Fort Gibraltar (www.fortgibraltar.com).
The landmark Fort Garry Hotel (222 Broadway; www.fortgarryhotel.com) is a former Grand Trunk Railway Hotel, and also a National Historic Site – famous for its opulent décor, grand Sunday brunch, and world-class spa. Up on the 10th floor, enjoy the Ten Spa's (www.tenspa.ca) state-of-the-art steam room and experiential shower, before indulging in the Hamam Fully Loaded spa treatment – in truth, a succession of divine treatments, mainly involving steam or foam and a lovely young masseur!
With the same owners as Ten Spa and the Fort Garry Hotel, you'd expect Yoga Public (280 Fort Street; www.yogapublic.com) – Canada's largest yoga centre – to be something special: offering over 100 classes per week in its four studios, and boasting spa-like changing rooms with amazing showers.
Scene
The Rainbow Resource Centre (170 Scott Street; www.rainbowresourcecentre.org) – in Osborne Village – offers a library, counselling, resources and more. Winnipeg's small but bustling gay scene itself is all based Downtown, hubbed around Club 200 (190 Garry Street; www.club200.ca) for a slighter older crew; Gio's (155 Smith Street; www.gios.ca) for the generally tad younger; and Fame (279 Garry Street; www.famenightclubwinnipeg.com) for the weekend dance crowd. To steam, head north to Adonis Spa (1060 Main Street). Pride Winnipeg runs every early June: www.pridewinnipeg.com.
Other useful sites: www.travelmanitoba.com, www.tourismwinnipeg.com