Travel Guide – Gay Backpackers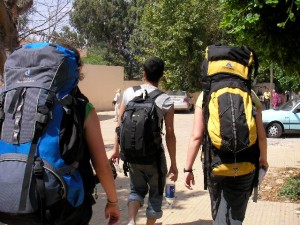 http://mygaytravelguide.com  is an online blog for gay travellers to share personal and relevant travel tips to likeminded individuals around the globe. The site also publishes regular travel news targeted to the LGBT traveller.
Founder Adam Groffman spent most of his early 20s trying to build his career, but it wasn't until he met people around the same age from all over the world (doing very different things than he was doing) that he was inspired to take some action. Tired of the traditional 9-5 grind, Groffman embarked on a 15-month expedition around the world and realized many of the things he wanted to know as a twenty-something gay man were hard to find. Not only is the content travel-themed, but it also shares important political issues from around the world. As a gay man from America, Groffman has a lot of strong beliefs and a desire (and right) for equality.