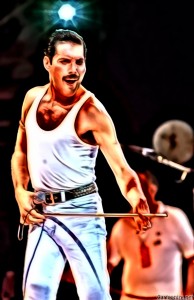 September sees a flurry of activity around the life (and death) of perhaps the world's greatest rock star – Freddie Mercury. Lead singer of the aptly named Queen, the man who brought a degree of musicianship, extravagance and vocal performance to the charts, and to live concerts, few of his contemporaries could match.
Why all this interest?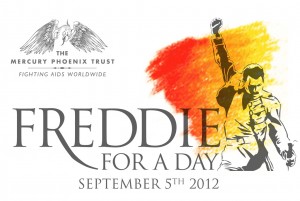 Well, it just so happens to complement the annual awareness and fundraising event in aid of the Mercury Phoenix Trust. Freddie For A Day was started in 2010 as a means to engage the public in remembering the late Queen frontman around the date of his birthday and at the same time raise funds for the work of the Trust. The charity was founded in 1992 in Freddie's name by Queen band members Brian May and Roger Taylor and manager Jim Beach. The MPT has quietly got on with its work of helping AIDS charities all over the world and to date has given away over $15 million to over 300 charities in its global work in the fight against HIV/AIDS. With the continued support of the members of Queen and fans and friends around the world, the MPT continues to grow and keep Freddie Mercury's legacy alive. The public embraced the FFAD idea so positively that it has now become an annual worldwide event.
www.freddieforaday.com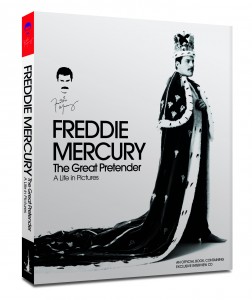 Freddie has left such a fantastic legacy of iconic songs and sublime showmanship that he will live forever.  With the publication of Freddie Mercury, The Great Pretender – a life in pictures (Goodman, Carlton Press) this official book celebrates his colourful life. Everything is included; from him growing up as a child in Zanzibar, to him forming a unique rock band as its lead singer, as well as later his success as a solo artist. Above all it captures him as one of the 20th century's foremost popular, cultural icons.
Freddie's life is recounted in insightful text and captivating photographs, from the most recognised, to the very rare. Fans are given unprecedented access to all areas of Freddie's world.
Also included is an hour-long CD that contains a rare, revealing interview with Westwood One "Off The Record" radio host Mary Turner recorded in the 1980s, in which he candidly discusses all aspects of his life and stardom
****
In addition, released this month is the DVD & Blu-ray version of The Great Pretender, a name and attitude he seemed to adopt after the success of a solo single of the same title. Created by the same team behind the recent widely acclaimed "Queen: Days of Our Lives" BBC documentary, "The Great Pretender" in a similar vein presents a compelling insight into its subject matter, unearthing previously undiscovered or rarely seen footage and presented for the first time in High Definition.
****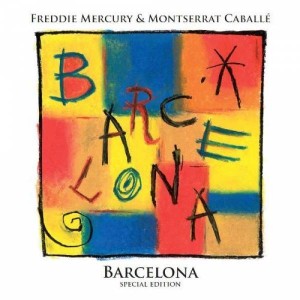 Twenty-five years after the original release of the lead single, Mercury's most self-defining and personal work, his 'Barcelona' album, recorded in collaboration with Spanish operatic soprano Montserrat Caballé, has a special re-release in an entirely newly orchestrated re-working. One of the most audacious and ground-breaking musical collaborations of the 80's, 'Barcelona' was for Freddie the embodiment of his long held fantasy of combining rock and opera. The re-created 'Barcelona' album is being hailed as the version Mercury would have wanted to make at the time had he felt able to work with a full symphony orchestra.
Freddie Mercury & Montserrat Caballé: 'Barcelona –Special Edition' CD.
Island Records. Released; 3rd September.
****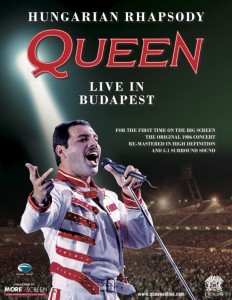 Meanwhile, 'HUNGARIAN RHAPSODY' is also set to hit selected cinemas later this month. Originally filmed in 1986, this momentous concert movie has been re-mastered in high definition and superb 5.1 surround sound for its first–ever digital cinema screening and opens with a special 25 minute documentary feature following legends of rock, Queen, from just after their historic show–stealing performance at Live Aid on 13 July 1985 through the following year leading up to the concert in Budapest.
As part of the hugely successful 1986 Magic Tour that, poignantly, was the last to be played by Freddie, Queen were for the first time able to include Hungary on the tour schedule. With three years to go before the fall of the Berlin Wall, this was the largest concert ever staged at the Népstadion, Budapest, and the first Western Rock Concert staged in a stadium behind the then Iron Curtain. It was of such significance to the Hungarian authorities and film industry that a group of the country's top film cameramen and technicians were brought together to film it for posterity as the band performed in front of 80,000 ecstatic fans.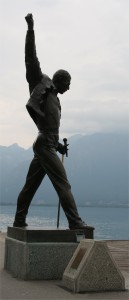 September is Freddie's month, get ready to celebrate in style.
Freddie Quotes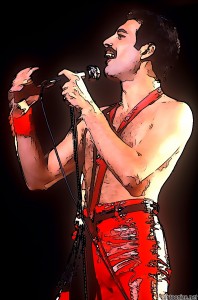 I'm as gay as a daffodil, my dear!
I always knew I was a star and now, the rest of the world seems to agree with me.
I dress to kill, but tastefully.
I'm just a musical prostitute, my dear.
I won't be a rock star. I will be a legend.