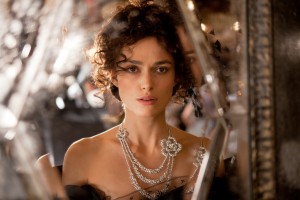 Anna Karenina
Out 7th September
The third collaboration of Academy Award nominee Keira Knightley with director Joe Wright, following the award-winning box office successes Pride & Prejudice and Atonement, is the epic love story Anna Karenina, adapted from Leo Tolstoy's classic novel by Academy Award winner Tom Stoppard (Shakespeare in Love). The story unfolds in its original late-19th-century Russia high-society setting and powerfully explores the capacity for love that surges through the human heart, from the passion between adulterers to the bond between a mother and her children. As Anna (Ms. Knightley) questions her happiness, change comes to her family, friends, and community.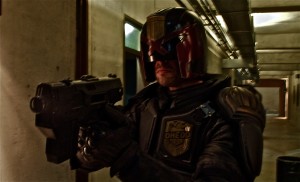 Dredd
Out 7th September
Dredd takes us to the wild streets of Mega City One, the lone oasis of quasi-civilization on Cursed Earth. Judge Dredd (Karl Urban) is the most feared of elite Street Judges, with the power to enforce the law, sentence offenders and execute them on the spot – if necessary. The endlessly inventive mind of writer Alex Garland and the frenetic vision of director Peter Travis bring Dredd to life as a futuristic neo-noir action film that returns the celebrated character to the dark, visceral incarnation from John Wagner and Carlos Ezquerra's revered comic strip.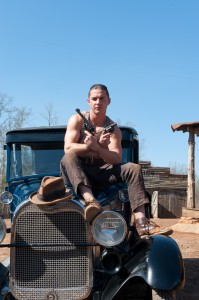 Lawless
Out 7th September
Set in the 1920s prohibition-era America, Lawless is the true story of the Bondurant brothers.  Brazen and fearless, these young rural bootleggers became legendary criminals. The youngest brother, Jack (Shia LaBeouf) is ambitious and impulsive, the middle brother, Howard (Jason Clarke), is loyal but reckless and eldest brother, Forrest (Tom Hardy), leads the family with a silent determination. As the Bondurants' illicit business and legend grows, so too looms the danger of bigger fish, and it's not long before the brothers must face the consequences.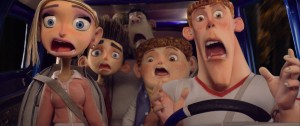 ParaNorman
Out 14th September
A small town comes under siege by zombies. Who can it call? Only misunderstood local boy Norman who is able to speak with the dead. In addition to the zombies, he'll have to take on ghosts, witches and, worst of all, moronic grown-ups, to save his town from a centuries-old curse. But this young ghoul whisperer may find his paranormal activities pushed to their otherworldly limits. Following Laika's groundbreaking Academy Award-nominated animated feature Coraline, ParaNorman is only the second stop-motion animated feature to be made in 3D and the result is incredible.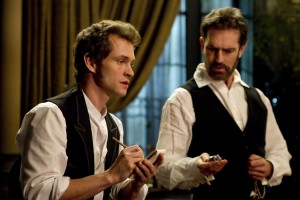 Hysteria
Out 21st September
Mortimer Granville (Hugh Dancy) is a brilliant young doctor in London in the 1880s. He is nearly ready to give up on medicine altogether when he meets Dr. Robert Dalrymple (Jonathan Pryce), London's "foremost specialist in women's medicine." That lofty title means that Dalrymple is an expert in "hysteria." To ease these patients' stress, he has developed a form of therapy that involves the careful manual stimula­tion of a certain female body part. It never occurs to Dalrymple that these housewives are experiencing something more basic and natural than a mysterious epidemic of insanity: horniness.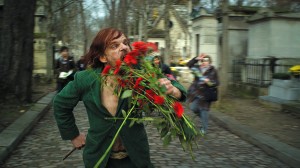 Holy Motors
Out 28th September
From dawn to after nightfall, a few hours in the life of Monsieur Oscar, a shadowy character who journeys from one life to the next. He is, in turn, captain of industry, assassin, beggar, monster, family man… He seems to be playing roles, plunging headlong into each part… but where are the cameras? Monsieur Oscar is alone, accompanied only by Céline, the slender blonde woman behind the wheel of the vast engine that transports him in and around Paris.
He's like a conscientious assassin moving from hit to hit. In pursuit of the purely beautiful act, the mysterious driving force, the women and ghosts of past lives. But where is his true home, his family, his rest? Insanely brilliant, with a Kylie Minogue cameo.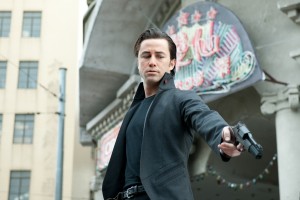 Looper
Out 28th September
In a future society, time-travel exists but it's only available to those with the means to pay for it on the black market. When the mob wants to eliminate someone, they send their target back into the past, where a hit man known as a looper lies in wait to finish the job. Joe (Joseph Gordon-Levitt) is one such hired gun, and he does his job well – until the day his bosses decide to "close the loop" and send Joe's future self (Bruce Willis) back in time to be killed.
FILM BUZZ
With The Expendables 2 currently racking up the bloody bodies (and box office dollars), it's only a matter of time before the casting news for The Expendables 3 starts pouring in. Nicolas Cage has already signed on, and the producers reportedly also want Harrison Ford and Clint Eastwood to join the fun.
Mad Max: Fury Road (a.k.a. Mad Max 4) began filming over a month ago, with George Miller calling the shots. Tom Hardy was proudly sporting the frizzly beard he grew to play Max Rockatansky throughout his promotion of The Dark Knight Rises, while Charlize Theron was enthusiastically talking about the script (co-written by Miller) and how reading it left her "scared s**tless" a couple months ago.
Kick-Ass 2 is now set for a June 28th, 2013 release date. Jeff Wadlow (Never Back Down) is handling directorial duties on the sequel to Matthew Vaughn's cult hit adaptation of Mark Millar's comic, with most of the (surviving) characters from Kick-Ass returning in part deux.
Charlie Sheen and Lindsay Lohan, 'the world's hottest couple,' will die in Scary Movie 5, meanwhile, Terry Crews has also joined the cast.
Arnold Schwarzenegger and Sylvester Stallone team up again for The Tomb. Arnie plays an inmate who attempts to escape from the world's most high-tech prison with help from the man who designed it (Sylvester Stallone).