BEYONCE – DOES VAMPIRE SPUNK GLITTER IN THE DARK?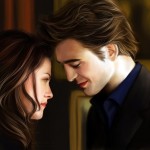 Does vampire spunk glitter in the dark? Or only in the sunlight? Will there ever be such a thing as Fifty Shades of Gay? I only ask because women (and it is mostly women) seem obsessed by what they think is 'kinky' sex. From sexual repression to subjugation to Mormonism, it all seems a little backward to me. Back in the Swingin' Sixties, people were having fun. The current trend—whether you like your Sookie Stackhouses or your Bella Swans (that's 'Beautiful Swan', if you didn't guess already)—is for sex that's so . . . fraught. It's all guilt and shame and ooh-isn't-this-so-shocking nonsense.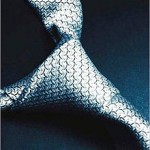 I've often wondered what the women who read these books would think of real sex. Don't get me wrong: it's great they're reading, and even better that they're exploring new sexual horizons. But it just seems so insipid. Sex isn't supposed to be insipid. And here I am going on about sex again!

It scares me that some people think this is what kinky sex actually is! Let me introduce you to my friend Maryam: she's a Muslim lesbian. I can't get her out of spiky vinyl heels (or off the poles at Popstarz when she hits the gay village), except when she's in her hometown and has to tone down her behaviour to please her parents. She finds books like Twilight, and the latest crop of vampire novels, with their messages about sublimated sex and submission; and now the craze for Fifty Shades of Grey and its slew of troubling imitators, all pretty silly. But she also wonders why no one is pointing out the glaring errors in how alternative sexual identities are portrayed. As someone who knows a little bit about living on the naughty side—and about what the tabloids call 'forbidden passions', etc, etc—I ask her to elaborate:
'This just isn't what BDSM is like,' she says. 'It's not even what missionary sex is like. It's fan-fiction porn for desperate housewives!' She rights her headscarf in the café as an old lady walks past and tuts.
But she's absolutely right.
I wanna read about Nookie Shithouse, who's hard as bricks and isn't bothered about your tortured vampire/werewolf angst. I wanna read about Bella Donna, the black chick in PVC, who will abort your fang-toothed fucking baby and kick your arse for not using protection in the first place!
Ladies, I realise you're unlikely to be reading this column, but if you are: take note. Taking crap from sulky men is not sexy. It's passive aggressive. It's not BDSM. It's passive aggressive. At worst, it's also pretty damn pathetic.
I'm concerned by our willingness to embrace what is, in essence, a move away from progressive sexual politics to rather unhelpful ideas of sexiness.
I'm all for kink. I'm very, very much for kink. But I'm also big on respect in the bedroom. BDSM works because it's all about respect—respect and trust. You trust the other person to take on a role or persona, and to explore your sexuality with you, in a way that also honours you as a sexual human being with dignity. Even if someone's pissing in your face, they can do it with respect and you can still be in charge.
I've a friend who seems to be getting off on tasers recently. He loves nothing more than being tied to a railtrack or a wooden cross—or being brutalised by men in army uniform. But before and after this, he's joking with his playmates, having a drink with them, relaxing. Before he cattleprods them for broadcast on some Dutch camshow, he checks they're comfortable with what he's going to do and they all lay out their boundaries clearly and honestly.
And it's this last bit, I think, that is the reason we've become all a-flutter about what is otherwise very conservative sexual behaviour: the clarity and honesty. If we don't speak openly and frankly about sex, then no wonder people think it's liberating to chase after men who don't really want them (and this applies to you boys as much as the girls), and are willing to let rich men micro-manage every aspect of their lives (in a degrading and badly-written fashion, Ms James!) in the name of sexual practices they barely understand.
So to this end, I'm calling on all you respectful perverts and dignified deviants out there to take to the internet or get on the phone and tell your own stories. Tell them clearly. Tell them truthfully. Let the world hear about how joyful sex can be, and how it has nothing to do with repressed middle-class women writing about their husbands treating them like garbage. But whatever you do, don't include another fucking sparkly vampire with the emotional maturity of a twelve-year old boy after a lobotomy. I have a few stakes ready just for that kind of silliness.