American Connection – WELLS' DINER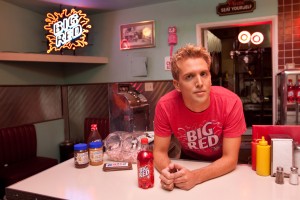 By Mark Dawson
With the charm and heartthrob looks of a Tiger Beat pinup and the serious musical skills of Michael Jackson, there seems to be no limit to what Killian Wells can accomplish.
He burst onto the world stage two years ago with his debut single and music video "V.I.P," released through his own label, Inferno Records. The controversial video – where Killian feverishly got jiggy with both girls and boys – established Killian as part of the new wave of 'shock-pop artists'.
This month, he returns with "It's Like That", a brand new hip-shaker sure to get attention for its Hollywood vibe and sleek cinematic video starring eye-candy hip-hopper, Nixon. 
What one word describes Killian Wells?
Eclectic. I'm a collection of art, style, sound, and fashion with so many roots that it's difficult to pinpoint exactly where it's all coming from.
You get compared to Ke$ha a lot.
Yeah, it's definitely a compliment since she's creative and successful.  I didn't go in that direction on purpose though, I just happen to love pop music and expressing myself through fashion.
What specific themes are you exploring in your music?
I'm exploring many different themes with my music from partying (in his single, "VIP") to an obsessive love (in "Psycho") to the feeling of falling in love in (in his newest track, "It's Like That").
What inspires your songwriting?
Everything around me.  Often, I'll come up with an idea in the shower or in the car. Sometimes I'll get an idea for a song from something as simple as a friend using a word or phrase in conversation.
How involved are you in the development of your music videos?
I'm involved every step of the way.
Whose idea was it to add 50's retro to It's Like That?
I was brainstorming video concepts when I found a great vintage clothing store in Hollywood.  I saw all these fantastic letterman jackets and thought, why not design a varsity jacket of my own?  So I did and then I wrote the video treatment, building it around the jacket.
Can you relate to the unlucky loser you play in the video?  Are you typically the guy that gets the burger thrown at him?
I can be a total dork sometimes, so yes, I can relate.
Is there a reason your music videos are so cinematic?
I prefer music videos that tell a story instead of just having a lot of flashy visuals. They're more engaging for fans. I like to add a lot of hidden eggs in the scenes that can only be found by watching the video over and over.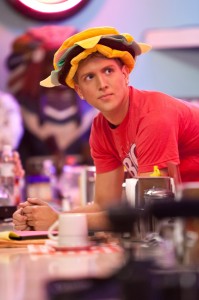 You're quite the entrepreneur.  You also own your own record label, INFERNO RECORDS.
People have tried to tell me for years how things are supposed to be done in the music business.  It wasn't until I stopped listening and started re-writing the book that my label really started advancing.
What are you doing differently?
First off, our business structure is almost exclusively singles based because it's clear that the old-school album format is dead. I also believe that every song should be single worthy.  If a song is a filler, it shouldn't be released.
What are your plans with Nixon?
I've been producing Nixon in the studio and we've come up with some material that's definitely in a league of its own. We'll release his first single and video by the end of the summer.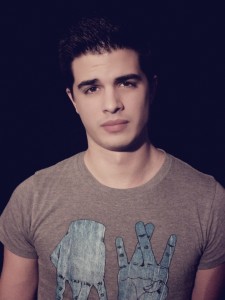 Is he more than his good looks?
Nixon is a unique artist because yes, he used to be a model (formerly signed to The Click Agency in New York), but additionally, he's an amazingly talented rapper. Nixon's like if Taylor Lautner could rap like Mac Miller.
What's next for Killian Wells?
I'm prepping to release my next single, "Starf**ker" which is a more mature direction than my other material.  It's my first explicit song and the video is going to shock a lot of people.  At least, that's the plan.
www.Killianwells.com