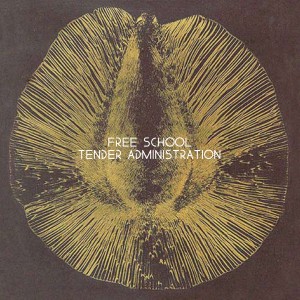 FREE SCHOOL
Tender Administration
3rd September
TIRK Recordings return with the warm yet chilled disco of Brummie retro futurists Free School. This is the band's debut album, following hot on the heels of their success with earlier releases on TIRK—releases like the Ranting & Raving EP and Unravelling After the Lottery EP. It's a wide-ranging album covering many bases, from krautrock to Vangelis, Balearic disco to crystalline electronica. It's clear, then, where the group take their name from. 'Free School' is as much an ethos as it is a moniker, setting the tone, as it does, for an ambitious ranging through styles and genres.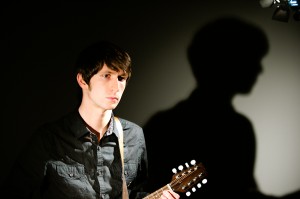 DAN SHEARS & THE VELVETEEN ORKESTRA
Against a Sea of Troubles
24th September
Against a Sea of Troubles explores troubles of all kinds, starting with genre and mood. Dan Shears and his crew lay on hope and despair in equal measure, play with the subtle and grandiose, the cinematic and choral. Here is an album adrift in the tortured and melancholic: angelic voices whispering or soaring, broken by villainous cackles, and set over a surging orchestral wave that pays tribute to Radiohead and Jeff Buckley. This album is theatrical and filmic as much as it is musical, and while not for the faint of heart, there's a pungent texture to this album that music buffs will love.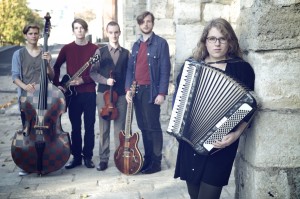 ANJA MCCLOSKEY
An Estimation
3rd September
Anja McCloskey draws on the romanticised flavour of old-word Romany Gypsies, cabaret and folk for her debut album An Estimation. These dozen songs overflow with bold arrangements, punchy instrumentals and the German-American's haunting vocals, all built around her trademark accordion. While strolling through classical, alternative, traditional and of course folk music, Anja's album encompasses darkness and drama, joy and beauty. Slow-paced, dramatic tracks are her forte, ranging from the smouldering contemplation of 'Quite Low' to the waltz-like French flourishes of 'Blinded by Blue'. Though not an upbeat record by any means, there is still a warmth to these thoughtful elegies that carries you through to the end.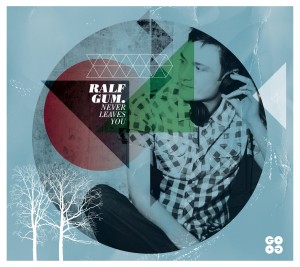 RALF GUM
Never Leaves You
17th September
Ralf GUM is a German DJ/producer whose distinctive sound and irresistible songs have carved him a recognised niche over the last couple of decades as they cut through clubs and radiowaves with unique class and style. GUM stays true to his own well-developed and well-honed style, with his roots exposed for all to see. Never Leaves You is an homage to the song—itself rare in an age of tracks presumably designed as muzak—and a moving, heartfelt body of work that can juice up a crowd or spruce up a chilled night at home with friends or alone.