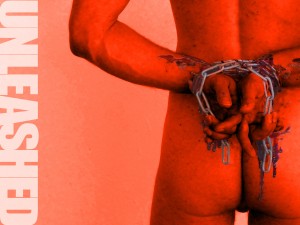 UNLEASHED is about what men want, told from the perspective of men who want to have really hard sex with each other.
What were they proud of?
What did they regret?
Most of all: how far would they go?
UNLEASHED, a new "anti-opera" from Philip Venables and Nick Blackburn.
Conceived for two violins, tape and three male performers, UNLEASHED is an opera about coping with a violent world, exploring sex at the limits, and why we find ourselves there. It offers a powerful perspective on sexuality, violence and masculinity in our modern world.
It receives its preview première at Tête à Tête Opera Festival/Riverside Studios, London
9-10th August.     http://unleashedopera.wordpress.com