REVIEWS: NICKI MINAJ WITH STOOSHE by Adam Lowe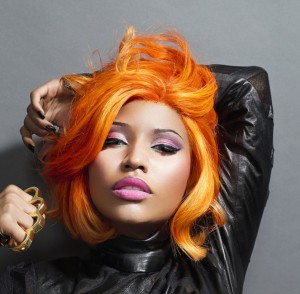 It's not every day Nicki Minaj plays down the road from your house. So when we saw she was heading to the O2 Apollo in Manchester, we popped on our skates to check her out.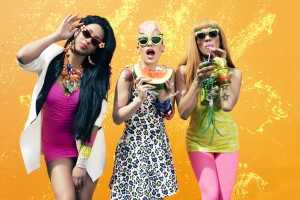 Nicki was supported on her tour by UK urban girlband Stooshe, who opened with gusto. Their a capella rendition of TLC's 'Waterfalls' was the highlight of their set, summing up their skill not just as performers but as a strong vocal group. Stooshe were able to effortlessly move from rap to singing, playful to heartfelt, and at no point did it feel forced or artificial. Though their music is undoubtedly mainstream, there's a knowing edge to the lyrics, and a cleverness to the music that reveals they don't take themselves too seriously. These are three down-to-earth British girls with bags of energy, wonderful voices and electric stage presence.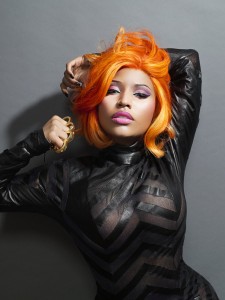 Nicki Minaj was a different kettle of fish altogether. Though she shares some superficial similarities with Stooshe (she raps and sings, she moves from uptempo songs to ballads), hers was a much more rehearsed, and ultimately less moving, performance. When she sang, the whole affair slowed down and she had the audience in her palm, but when she rapped, the lyrics and the moment were both lost under thumping beats and choreographed aggression. A quick look around the room revealed a very young crowd: not a hip-hop audience at all, but one of 14-year old girls and gay teens. There was less diversity in Nicki Minaj's audience than at Britney's Manchester gig last year, which seems odd. I never realised she was pitched so entirely at children—especially with her clearly adult subject matter. Then realisation sat in: of course she's pop, she just uses hip-hop flavour like a dash of Scotch bonnet. For colour. For spice. Although she sings and raps, Lauryn Hill she ain't. Onstage Nicki Minaj, unfortunately, was more gangsta biatch Barbie than Lil' Kim; and at 26, I was a good decade older than her target audience.