Hot Ice Show By Lee Hudson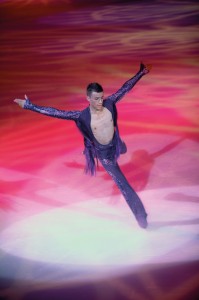 I've never been a fan of ice skating. No, let me re-phrase that. I've never appreciated ice skating. I remember seeing a Will and Grace TV show, where Grace and Jack were all excited about the Ice Extravaganza they were about to see but Will could hardly raise even the faintest whiff of interest… on this occasion I was Will. However, it's so much more than dancing on a slippery surface and I had that fact brought home to me in no uncertain terms when I went to The Arena at the Blackpool Pleasure Beach to see the Hot Ice Show.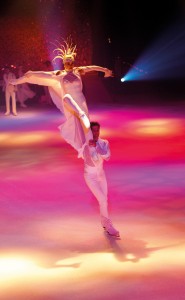 Over thirty performers from across the globe took to the ice and presented a lavish and spectacular show that was full of glitter and sparkling showmanship. The exciting routines, music, lighting, special effects and revealing costumes only added to the amazing abilities of every one of the star-studded cast. ITV's Dancing On Ice star and Blackpool-born Katie Stainsby alongside Russian ice star Ruslan Novoseltsev, UK's international gold medallist David Walsingham and six-times Australian ice champion Trent Nelson-Bond are but a few of the names that had the crowd applauding each gymnastic and brilliantly choreographed routine.
I can now see why this annual event, which first came to the seaside town back in 1937, has become the world's longest running ice show. I went into the venue a sceptic but came out a convert to the sheer brilliance of the skill and talent of all the performers. It was stunning.
The show runs until 8th September and you can get a discount from your ticket to enter the Pleasure Beach or you can even get a complete package with accommodation at the Big Blue Hotel right next door to it all.
Call 0871 222 9090 for bookings or visit www.hoticeshow.com