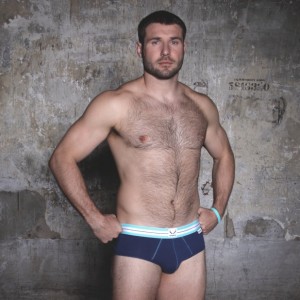 The masculine men's underwear brand Bluebuck has partnered with England Rugby Champion, Ben Cohen, to produce a special edition underwear in support of Ben's Stand Up Foundation.
The foundation raises awareness and supports those who work to stamp out bullying and homophobia.  Being among the world's greatest athletes, Ben Cohen ranks second in all-time rugby scoring for England… and would more than likely rank number one for scoring here at Bent HQ.
Ben's love of outdoor sports and dedication to his StandUp Foundation makes for a perfect match with Bluebuck's values of outdoor adventures, men being men and climate friendly production.
Ben Cohen special edition      Colours: white or navy
Brief £20    Trunk £22    Boxer £24                                                             www.bluebuck.net