Full of Pride with Kerry Katona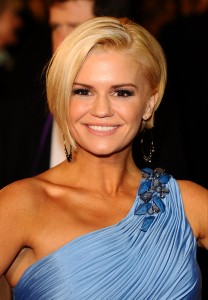 Set across five official venues and ending in a super late, 1200 capacity club, Darlington Pride should certainly be one for your summer Pride line-up!
This year's event is on Monday 6th August starting at 7pm and running through until 5am. 
Drinks offers across all venues are unbeatable, so if you have spent up at the weekend, don't let that put you off. Darlington has excellent rail links and good accommodation available right at the heart of the event.
Search Facebook for the official bars taking part: Gaylicious Joe Rigatonis, Release Avalon, SMA club, Pick and Mix Harvey's, DYMK @ Seen and Party Monster Inside Out.
All our official venues have been supporting Darlington's Gay Scene over the last 7 years. From the longest running Gaylicious at Joes Bar, to Pick and Mix at Harvey's and the Incredible Inside Out, running 5 years with previous acts such as Gareth Gates, Vengaboys, 5ive and Dappy!
The entertainment list for this year's event is bigger than ever before, with most of the North East's biggest drag acts, dj's from around the country and this year's special headliner – Atomic Kitten and I'm a Celebrity's – Kerry Katona, singing live at Inside Out.
So book your Tuesday off work and be at The Official Darlington Pride Event on Monday 6th August… there is absolutely no reason not to be there!