AUGUST FILM REVIEW by Chris Amos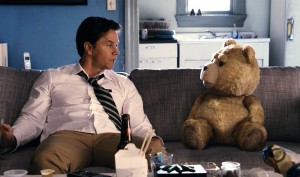 Ted
Out 1st August
The smash hit comedy has been huge in States and Australia and Ted looks to put a smile on faces here this month. Family Guy creator Seth MacFarlane brings his boundary-pushing brand of humour to the big screen for the first time as writer, director and voice star of Ted. In the live action/CG-animated comedy, he tells the story of John Bennett (Mark Wahlberg), a grown man who must deal with the cherished teddy bear who came to life as the result of a childhood wish…and has refused to leave his side ever since. Classic.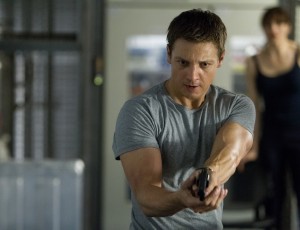 The Bourne Legacy
Out 13th August
The narrative architect behind the Bourne film series, Tony Gilroy, takes the helm in the next chapter of the hugely popular espionage franchise that has earned almost $1 billion at the global box office: The Bourne Legacy. The writer/director expands the Bourne universe created by Robert Ludlum with an original story that introduces us to a new hero (Jeremy Renner) whose life-or-death stakes have been triggered by the events of the first three films. For The Bourne Legacy, Renner joins fellow series newcomers Rachel Weisz, Edward Norton, Stacy Keach and Oscar Isaac, while franchise veterans Albert Finney, Joan Allen, David Strathairn and Scott Glenn reprise their roles.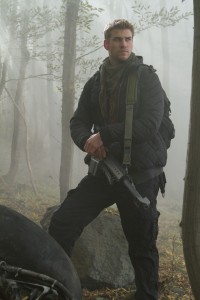 The Expendables 2
Out 14th August
The Expendables are back and this time it's personal… Barney Ross (Sylvester Stallone), Lee Christmas (Jason Statham), Yin Yang (Jet Li), Gunnar Jensen (Dolph Lundgren), Toll Road (Randy Couture) and Hale Caesar (Terry Crews) – with newest members Billy the Kid (Liam Hemsworth) and Maggie (Yu Nan) aboard – are reunited when Mr. Church (Bruce Willis) enlists the Expendables to take on a seemingly simple job. The task looks like an easy paycheck for Barney and his band of old-school mercenaries. But when things go wrong and one of their own is viciously killed, the Expendables are compelled to seek revenge in hostile territory where the odds are stacked against them.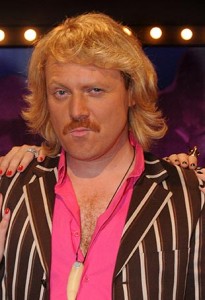 Keith Lemon: The Movie
Out 24th August
It was only a matter of time before Keith Lemon brought his award-winning humour to the big screen. Fans will love this, the rest of you will not. Loads of cameos from Emma Bunton, Gary Barlow, Ronan Keating, Jedward, Kelly Brook and The Hoff. The movie sees the ambitious Keith finding instant fame and fortune after inventing the 'Lemon Phone' – a normal phone with a luminous citrus stuck on it – during David Hasselhoff's TV chat show. He soon finds himself literally rolling in money and hobnobbing with stars, including Peter Andre and Jason Donovan at a toga party. Other cameos in the star-studded line-up include Leigh's Celebrity Juice captains Holly Willoughby and Fearne Cotton and singer Billy Ocean, who Keith claims is his dad. Mini Me star Verne Troyer also makes an appearance as Keith's long-suffering assistant Archimedes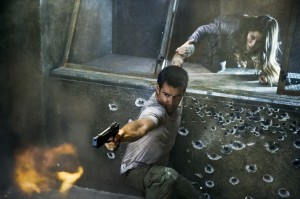 Total Recall
Out 29th August
A remake of the 80s action thriller classic. Welcome to Rekall, the company that can turn your dreams into real memories. For a factory worker named Douglas Quaid (Colin Farrell), even though he's got a beautiful wife (Kate Beckinsale) who he loves, the mind-trip sounds like the perfect vacation from his frustrating life – real memories of life as a super-spy might be just what he needs. But when the procedure goes horribly wrong, Quaid becomes a hunted man. Finding himself on the run from the police – controlled by Chancellor Cohaagen (Bryan Cranston), the leader of the free world – Quaid teams up with a rebel fighter (Jessica Biel) to find the head of the underground resistance (Bill Nighy) and stop Cohaagen. The line between fantasy and reality gets blurred and the fate of his world hangs in the balance as Quaid discovers his true identity, his true love, and his true fate.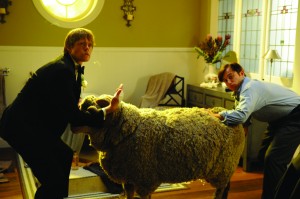 A Few Best Men
Out 31st August
Think an English version of The Hangover. When David (Xavier Samuel) travels to Australia to marry the love of his life, Mia, he invites his three best mates – Graham (Kevin Bishop), Luke (Tim Draxl) and Tom (Kris Marshall) – to travel with him. After a final carnage-filled stag night the big day arrives and the trio of ill-prepared best men end up giving a whole new meaning to the phrase 'for better or worse'. A chaos-filled wedding, complete with a deranged drug dealer, a cross-dressed sheep, a coked-up mother-in-law (Olivia Newton John) and possibly the most disastrous speech of all time, threaten to derail the marriage before it's even begun! From the director of Priscilla Queen Of The Desert.
FILM BUZZ COMIC CON SPECIAL EDITION
The annual Comic Con was in San Diego last month and brings with it plenty of film buzz. Marvel has announced dates and titles for the Thor and Captain America sequels. Thor 2 will be officially titled Thor: The Dark World and will hit theatres in November 2013 and Captain America 2 will go by Captain America: The Winter Soldier, which will be released in April 2014. They also announced they will bring Ant Man to the big screen and the classic Guardians of the Galaxy.
Each year at Comic Con a film gets a big surge of popularity, one year it was 300 that blew people away, another year it was impressive footage from Iron Man. This year the scene-stealer was director Gareth Edwards (Monsters) arriving and presenting the teaser trailer for his remake of the Toho classic, Godzilla!
Walt Disney Pictures unveiled Sam Raimi's Oz the Great and Powerful giving you a closer look at the magical world of Oz as well as some additional information at just what exactly you're looking at and the characters in the film. The film, which is set to hit theatres in March 2013, stars James Franco, Mila Kunis, Rachel Weisz, Michelle Williams and Zach Braff. It centres on small-time magician Oscar Diggs (Franco) who pulls one flimflam too many and he finds himself hurled into the fantastical Land of Oz where he must somehow transform himself into the great and powerful Wizard.
Christopher Nolan is stirring the pot on a Catwoman spin-off for Anne Hathaway after being impressed with the actress in his new film The Dark Knight Rises. Nolan was quoted saying, "Anne is incredibly precise and articulate about the psychology of the character."
Arnold Schwarzenegger was in attendance at Comic Con during Lionsgate's The Expendables 2 panel and confirmed he will make a sequel to the 1998 movie Twins in which he co-starred with Danny DeVito.
At Comic Con, Dreamworks Animation announced they were moving forward with Kung Fu Panda 3 as well as a Madagascar spinoff titled Penguins of Madagascar set to hit theatres in 2015 under the direction of Tom McGrath.
Universal is reportedly courting Stephen Daldry (Billy Elliott) to direct an adaptation of the Broadway musical Wicked. The Wizard of Oz prequel, is based on the Gregory Maguire novel Wicked: The Life and Times of the Wicked Witch of the West and focuses on the early relationship between Glinda the Good and Elphaba, a green-skinned beauty before she ended up flying on a broomstick.
Meanwhile Universal is also rumoured to be looking at Jon Favreau (Iron Man) to direct an adaptation of Jersey Boys, which is one of the top-grossing Broadway musicals on a weekly basis alongside Wicked.