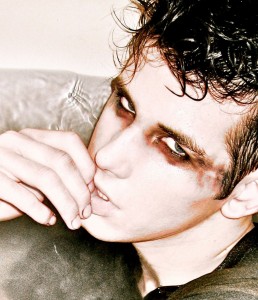 The 'Like A Drug' singer, whose album 'Shattered Ice' has been causing a stir in the US, arrives in the UK this summer to promote his single (including a jaw-dropping video) whilst performing electrifying sets across the country.
Adam Tyler has been likened to stars such as Adam Lambert, and even a 'male Lady GaGa', high praise indeed for the young man who attended the Berklee School of Music in Boston before becoming a pop convert. The video for 'Like A Drug' had everyone talking in the USA and will no doubt have tongues wagging this side of the pond:
http://www.youtube.com/watch?v=9QirVyfZMHQ
Tyler will be in the UK performing in numerous venues including the main stage at London's Gay Pride festival on July 7th, not only an amazing showcase for Tyler in the UK spotlight, but also internationally since London is the 2012 host of 'World Pride'.
The budding star has also been confirmed at numerous events across Europe, including the 'Poptronik' festival in Spain and 'Raise The Roof' in Northern Ireland. With word spreading fast about this 'supernova' it looks like Tyler's star is set to rise in 2012.
www.facebook.com/adamtylerfans