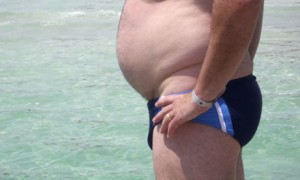 www.sunshine.co.uk asked adult UK holidaymakers to select their number one 'guilty pleasure' when on holiday, from a list of possible answers. The top five answers from the poll were as follows:
1. Laughing at other peoples' Speedos 21%
2. Being more promiscuous than usual 19%
3. Drinking more than usual 13%
4. Wearing less than usual 9%
5. Eating more junk food than usual 7%
The study formed part of on-going research into the holiday habits of people around the UK and 946 people aged 18-30 took part.