The latest award winning grooming brand from the States that has celebrity fans include George Michael, Shia LeBoef, Zac Efron and Ryan Gosling is now available in the UK.
The Billy Jealousy range of products for men has been scientifically designed to help cleanse and promote health, texture and tone of men's skin and hair.  Each product contains from 5-50 of the finest high grade, raw ingredients that are also cruelty free and dermatologically tested. The brand has won 13 awards in the U.S from major titles such as Esquire, Men's Health and FHM to name a few.
The range consists of products for Face, Body, Shave and Hair with fun unforgettable names such as Hydroplane – the shaving cream; Hair Raiser – hair follicle restorer; Cashmere Coat – conditioner; Shaved Ice – after shave balm and Fuzzy Logic – shampoo
Prices range from £16 to £75.v                                                                 www.getbillyjealously.co.uk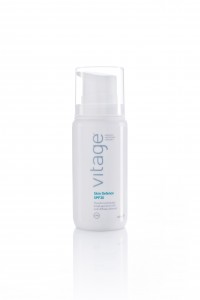 Skin Defence SPF 30
Made in the UK by British  skin specialists, Vitage® Advanced Antioxidant Skincare™ Skin Protector SPF30, is a lightweight daily sun protector that defends the skin against UVA and UVB damage and environmental stress that can lead to premature ageing.  It has a matt finish, does not feel heavy on the skin and is ideal as a makeup base as well as providing maximum daily protection.
£22   granny dating
Sea Salt Body Scrub  
VitaMan Sea Salt Body Scrub is the perfect body exfoliant to eliminate the build-up of dead skin cells, daily grime and dirt. Great for dry, rough skin; ingrown hairs and excellent pre-waxing or before you slap on some fake tan. It quickly exfoliates, helps eliminate blackheads and acne and leaves you feeling refreshed and invigorated with smooth, clean, younger looking skin.
£39.25     www.vitamangrooming.co.uk