FILM REVIEWS – Chris Amos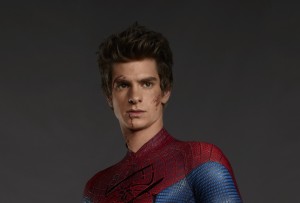 The Amazing Spider-Man
Out 3rd July
Spiderman gets a reboot with hot Brit actor Andrew Garfield taking the title role. Like most teenagers, Peter is trying to figure out who he is and how he became the person he is today. Peter is also finding his way with his first high school crush, Gwen Stacy (Emma Stone), and together, they struggle with love, commitment, and secrets. As Peter discovers a mysterious briefcase that belonged to his father, he begins a quest to understand his parents' disappearance – leading him directly to Oscorp and the lab of Dr. Curt Connors (Rhys Ifans), his father's former partner. As Spider-Man is set on a collision course with Connors' alter-ego, The Lizard, Peter will make life-altering choices to use his powers and shape his destiny to become a hero. This is a brilliant fun take on the superhero, with big shoes to fill, the reboot succeeds.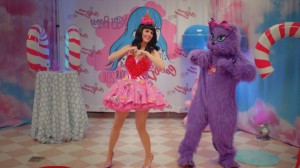 Katy Perry: Part Of Me
Out 5th July
Your chance for a backstage pass, front row seat and intimate look at the fun, glamorous, heart-breaking, inspiring, crazy, magical, passionate, and honest mad diary of Katy. A documentary that chronicles Katy Perry's life on and off-stage. The concert film blends archival footage of the singer's life before she was a star with never-before-seen backstage footage.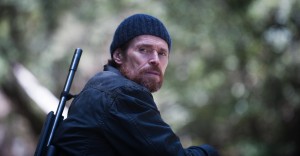 The Hunter
Out 5th July
Based on the acclaimed novel by Julia Leigh, The Hunter is a powerful psychological drama that tells the story of Martin (Willem Dafoe), a mercenary sent from Europe by an anonymous biotech company to the Tasmanian wilderness on a dramatic hunt for the last Tasmanian tiger. Against his wishes, Martin's only option is to stay at a base camp house with the despondent wife and spirited children of a missing zoologist. Drawn deeper into the wild landscape in his search for the mysterious Tiger, Martin's unexpected connection to the family and the majestic wilderness around him, forces him to confront the reality of his work and personal morality, with dramatic consequences.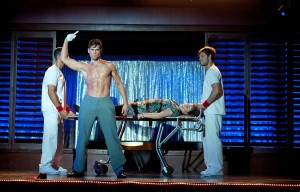 Magic Mike
Out 13th July
Gay guys will be lining up to see this male stripper flick. It's hot and totally delivers male eye candy. Set in the world of male strippers, Magic Mike is directed by Steven Soderbergh and stars Channing Tatum in a story inspired by his real life. The film follows Mike (Tatum) as he takes a young dancer called The Kid (Pettyfer) under his wing and schools him in the fine arts of partying, picking up women, and making easy money. A cast of Hollywood hotties, including Matthew McConaughey, provide loads of sexy dance routines but Channing steals the show. Sexy.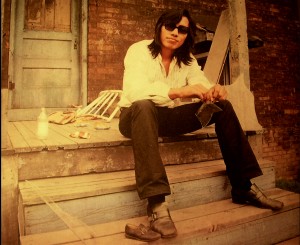 Seeking A Friend For The End Of The World
Out 13th July
As an asteroid nears Earth, a man finds himself alone after his wife leaves in a panic. He decides to take a road trip to reunite with his high school sweetheart. Accompanying him is a neighbour who inadvertently puts a wrench in his plan. The feature directorial debut of screenwriter Lorene Scafaria stars Golden Globe Award winner Steve Carell and Academy Award nominee Keira Knightley. Set in a too-near future, the movie explores what people will do when humanity's last days are at hand. As the respective journeys of Dodge (Mr. Carell) and Penny (Ms. Knightley) converge, the two spark to each other and their outlooks – if not the world's – brighten.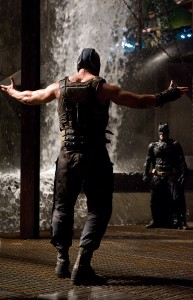 The Dark Knight Rises
Out 20th July
It's eight years after the fateful events of The Dark Knight, the death of D.A. Dent and Batman's subsequent fall from grace. The Dark Knight Rises finds Gotham City enjoying a peaceful era that is brought to an abrupt halt by the arrival of Bane (mega hunk Tom Hardy); a sinister and powerful adversary who forces Batman out of retirement to confront this new threat to law and order. When Commissioner Gordon stumbles upon a plot to destroy the city from within, Bruce Wayne gets back into action as the Batman. Christian Bale once again dons the cape in The Dark Knight Rises, which also features Joseph Gordon-Levitt, Gary Oldman and Anne Hathaway.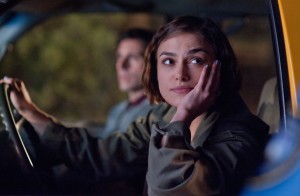 Searching For Sugar Man
Out 27th July
The year's most acclaimed documentary. Rodriguez was the greatest '70s U.S. rock icon who never was. His albums were critically well-received, but sales bombed, and he faded away into obscurity among rumours of a gruesome death. However, as fate would have it, a bootleg copy of his record made its way to South Africa, where his music became a phenomenal success. In a country suppressed by apartheid, his anti-establishment message connected with the people. A must-see film.
FILM BUZZ
 Ethan Hawke, Julie Delpy and Richard Linklater are teaming for one more film to complete the Jesse and Celine trilogy (Before Sunrise, Before Sunset).
Starring Brad Pitt, World War Z has been delayed it was originally set to hit theatres in December when it was moved to June  2013. The six-month date change has made way for seven weeks of reshoots, an abnormally lengthy amount of time.
Steven Spielberg is considering making Gods and Kings, a story of Moses and the Israelites' departure from Egypt. Meanwhile, Fox has their own Moses project in the works and it would seem they have Ridley Scott interested in directing.
Andy and Lana Wachowski (The Matrix trilogy) are preparing to blow our minds later this year with the much buzzed about Cloud Atlas, are also casting their next film, Jupiter Ascending. The film is targeted as the first entry in a trilogy about higher forms of life watching over Earth from other worlds. Mila Kunis and Channing Tatum are set to star.
Dawn of the Planet of the Apes is the title Fox is going with for their Rise of the Planet of the Apes sequel, which will once again be directed by Rupert Wyatt and will hit theatres on May, 2014.
Matthew Vaughn will return to direct the as-yet untitled X-Men: First Class sequel for release on July 2014.
Steven Spielberg will return to sci-fi in 2014 with Robopocalypse, the adaptation of Daniel H. Wilson's book of the same name written by Drew Goddard (The Cabin in the Woods) explores the fate of the human race following a robot uprising.
Finally, the untitled Sandra Bullock and Melissa McCarthy buddy cop comedy from Bridesmaids Helmer Paul Feig will hit theatres on April, 2013. The untitled film centres on an FBI agent teaming up with a Boston police officer to take down a Russian mobster
TEN THINGS YOU NEVER KNEW ABOUT ANDREW GARFIELD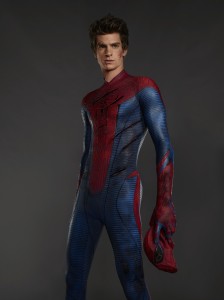 1. Born in the United States to Anglo-American parents, he moved to England when he was aged four and was brought up in Epsom in Surrey.
2. Won the Outstanding Newcomer Award at the 2006 Evening Standard Theatre Awards.
3. Shared the 2007 London Theatre Critics Circle Most Promising Newcomer Award with Connie Fisher.
4. Won the 2004 Manchester Evening News Most Promising Newcomer Theatre Award for his performance in Kes at the Royal Exchange Theatre, Manchester.
5. Trained at the Central School of Speech & Drama, graduating in 2004.
6. He was a gymnast and swimmer up until age 13. Now he enjoys snowboarding and surfing.
7.  His favourite actress of all time is Meryl Streep
8. Very good friends with The Social Network co-star, Jesse Eisenberg.
9. Was in a relationship with Shannon Woodward from 2008-2011.
10. Has been in a relationship with Spider-man co-star Emma Stone since 2011.