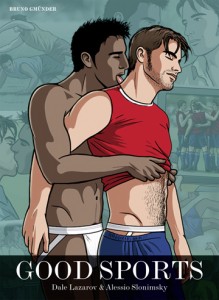 GOOD SPORTS
In Good Sports we see well-built and equipped men who don't hesitate to start some sexy action whenever the opportunity arises. The drawings are more colourful and cheerful than in Lazarov's other books. It looks a little as if the adorable cartoons by Mioki served as an inspiration. As usual Lazarov doesn't need any words to tell a good story—and still there's a lot going on.
The Declining Significance of Homophobia
By Mark McCormack
In a time when American gay teen suicide numbers are up, it is perhaps a little heart-warming to know that here in the UK at least, homophobia in schools seems to be on the decline. This is an academic look at how some school have seen a dramatic improvement in attitudes towards gay students. Incisive, accessible and essential reading.
Oxford University Press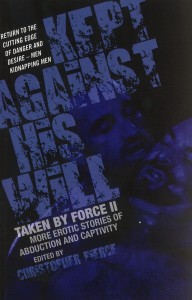 Kept Against His Will
Edited by Christopher Pierce
In this second volume of Taken By Force, we delve even deeper into the common but little-talked-about fetish and brings back even more stories of men who want each other so badly they risk everything to possess the object of their desires. Have you ever plotted revenge against a guy that rejected you and want to tear him away from his comfort zone?
Starbooks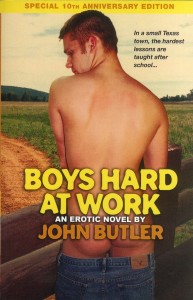 Boys Hard At Work
By John Butler
The little town lacked any real attraction for new teacher Mr Harrison until Billy appeared in class. He knew he was playing with fire each time he went skinny-dipping with the youthful Adonis and even more so when he persuaded Billy to pose for nude photographs at his home. When the team football captain gets to know all about it, then the fun starts.
Starbooks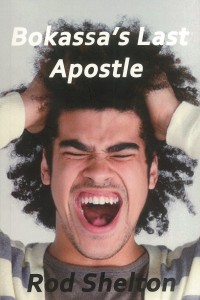 Bokassa's Last Apostle
By Rod Shelton
Everton Jones is on a quest – to discover how his missing father stole diamonds, worth £100million, from an African dictator. He teams up with a set of scene queens, a shady solicitor, a CIA agent and the sexy bisexual leader of the Ghetto Boys as they romp all over London's gay scene in an effort to find them, before the dictator's followers, the Apostles, get there first.  
Paradise Press