American Connection – UNCOVERING UNDERCOVER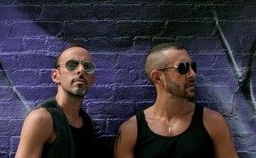 by Max Jimenez
Greg Scarnici and Joe Thompson are Undercover, the nu-disco/house act from Brooklyn.  They're ushering in an updated freestyle era with their new self-titled album featuring the smash single, "Your Lovin' Touch".
The pair started working together in 2008, when Scarnici, a comedic writer/performer who works at Saturday Night Live and has appeared on 30 Rock, asked Thompson to record vocals on songs he was producing. After hearing the result, they realized they could create serious dance music together.  
"We decided from the start that we would not try to fit in with any particular trend or sound currently on the radio," explains Scarnici.  They set out to make music they wanted to hear that would also allow them to be true to their selves.  Both men are adamant about making music from their hearts that connect with people on a human level.  However, they admit being out artists hasn't made selling records any easier.
What one word describes Undercover?  
Greg Scarnici:  NYC. 
That's three words but we'll allow it with explanation.
Joe Thompson:  Undercover's sound is inspired by disco and house, which is rooted in NYC in the 80s and 90s.
Why has this time in music had such an impact on the band? 
JT:  It was the music we grew up listening to.  We connected to it because it was music that was made by real people without input from a label.  A lot of these producers had home studios and created new styles of music that were fresh, raw and exciting, but still had a lot of heart.
GS: Growing up, I would go to block parties where disco and house would play and it thrilled me. Songs like "Set it Off" by Strafe and "There But For The Grace of God" by Machine.    Also, Giorgio Moroder, the Godfather of electronic dance music, influenced us from his early recordings with Donna Summer.   We went for a late 70's Giorgio Moroder vibe on the Dark Disco mix of "Your Lovin' Touch".

You also site Shep Pettibone as an influencer.
GS:  Shep Pettibone and Steve Silk Hurley inspired us because of their meticulous productions and innovative use of drum machines and synths.
JT:  But we are inspired by lots of sounds from the history of dance, disco and R&B, including Lil Louis, Masters At Work, Pet Shop Boys and New Order.
GS: In fact, New Order's "Technique" inspired a lot of the kick drums and hi hats we used on our album.
JT:  And freestyle had a very big influence on the choruses of "Your Lovin' Touch" and "After Dark."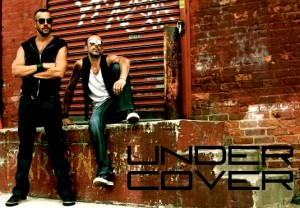 What inspires your songwriting?
JT:  So many things inspire our songwriting, from life experiences to a chord that brings to mind a melody, to a bass line that brings an entire song together.   "Your Lovin' Touch" was inspired when Greg's boyfriend started working out of town a lot and he felt a loss of not having him near him for the first time in their seventeen year relationship.
 "Your Lovin' Touch" was released a few months ago.  It's been slow to the gate as far as getting the attention it deserves but has suddenly begun to pick up speed.  Why has it taken so long for people to discover it? 

GS: As independent artists, you can't just release a song like Lady GaGa does and have it go straight up the charts.  You really need to work a single and get it out there.
JT:  "Your Lovin' Touch" is just starting to build momentum now and we're riding it.   It's been working its way into blogs, podcasts and onto DJ set lists.  It's now up to us to keep pushing it out there this summer.
The music video features adult film star, Vito Gallo. 

GS: We approached Vito as a model because he is so classically handsome. We found out about his porn career while we were shooting.  We didn't know he was a porn star!
Really?  The music video for  "You're Turning Me On" also features an adult film star, Jake Deckard.

 GS: Yes, I ran into Jake the week before the shoot and asked him to be in the video.  Finding out that Vito Gallo was in porn was just a coincidence but it has created a trend in our music videos that we plan on continuing.   We are currently seeking a porn star to appear in the music video for our third single, "After Dark."
Whose idea was it to include voguers in the music video for "Your Lovin' Touch"?
GS: I wanted to include voguers from the first moment I heard the completed track because I visualized them serving it up to that bass line. 
How has being out artists impacted your musical careers? 

GS: One thing I can say from my experience in the world of entertainment is that being out makes things a lot harder.  I have been in pitch meetings when the first thing out of a producer's mouth is "Just so you know, we don't want anything gay."
JT: But we both feel the need to be true to ourselves and make music from our hearts and souls that will connect with people on a human level.  It has made it harder to sell records because ninety percent of the world is heterosexual, and may not share our musical sensibilities and style.  The one thing it does make easy for us is that we feel we can connect with our gay audience because we're speaking straight to them without the guise of trying to put up a front. 
For more information, visit Undercovergrooves.com.