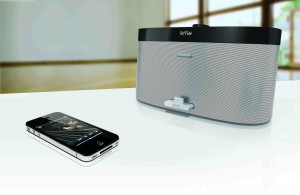 AirPlay
GEAR4, is proud to announce the launch of AirZone Series 1 – a chic, clean and curvaceous speaker incorporating Apple's AirPlay technology. Bringing a new dimension to the audio experience, Apple's revolutionary AirPlay technology allows users to stream music wirelessly from anywhere in their home using their Apple device, or iTunes from a Mac or PC. No need to dock your device, simply connect AirZone to a Wi-Fi network, and let the airwaves do the work.
£199.99                                                                                                                                                 www.gear4.com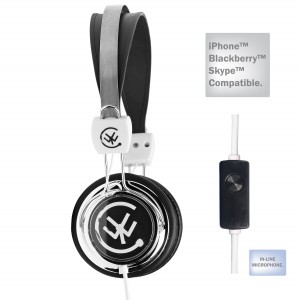 SORK
Lightweight DJ style headphone with soft earpads engineered to deliver the highest-quality listening experience and pure sound performance from your iPod, mp3 player, mobile phone or other music device. Multi-device stereo headphones with in-line microphone for use with iPhoneTM, Blackberry, Skype and other major mobile phones. Thin cable to decrease bulk, weight and downward pull on headphone.
 £30 – cywbyurbanz.com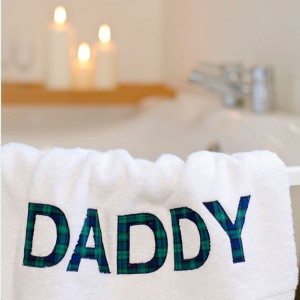 Babatude Boutique
Pure cotton Egyptian towels, which you can personalise, made a fantastic present or 'thank you' gift. Wonderfully absorbent and soft, this towelling is made from extremely high quality 100% Egyptian cotton which has been ethically sourced . Select an initial or a name to have appliquéd, from a wide selection of fabrics including gingham, florals, checks and some a little more fun!
£39     Bath Sheet : 100 x 150cm.                                                                                www.babatude.com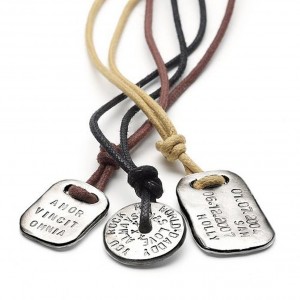 Babatude Boutique
This fabulous medallion design is meant to look individual, quirky and a little higgledy-piggledy. The cord is available in brown, black, grey or beige. The silver medallion measures – mini tablet 25 x 18mm/maxi tablet 30 x 20mm and your necklace arrives beautifully presented in a signature velvet pouch and luxury gift box.
£50 – www.babatude.com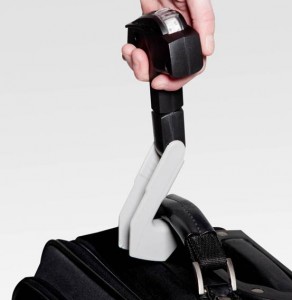 Suitcase Savvy
Any suitcase savvy traveller is all too well aware of escalating excess baggage charges and the penalties that even weighty hand luggage can now incur, but what of the often-hailed solution to the problem – travel scales – and the far from accurate readings some of them can give. So now there's a more accurate scale on the market, which is stylish, lightweight, compact and environmentally friendly , comfortable to use and easy, non-digital readout that can weigh luggage up to 32kg/70lb
£12.99                                                                                                           www.thebaggagescale.com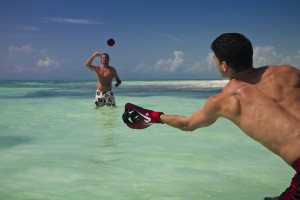 Skimming  ball
Waboba is the only sport ball designed to bounce & skim off water! The orange/grey Extreme Waboba is suitable for teenagers and adults. All Waboba balls are palm sized, soft, easy to catch, highly visible, (even in rough surf) and float. Waboba is a fantastic interactive water sport ball for everyone, see You Tube for videos.
£4.99      www.1umbrella.co.uk