SET ME FREE 2012 – Jaki Graham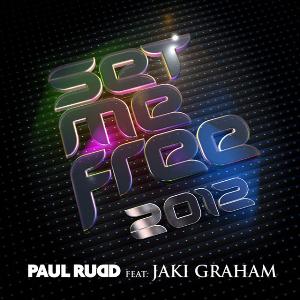 Jaki Graham, one of the most powerful voices in the music industry, has collaborated with dance music DJ Paul Rudd to remake her classic 1980's single Set Me Free. With Graham's fresh vocals, the track will undoubtedly set dance floors alight this summer, rejuvenating a classic chart sizzler.
The song was a top ten hit for Graham in 1986, peaking at #7 in the UK Charts and at #15 in the US Billboard Dance Charts the same year. Graham had six top 20 UK singles throughout the 1980's and 90's and had a #1 hit on the US Billboard Dance Charts with Ain't Nobody in 1994.
Graham said: "I was really interested in doing something like this. There's so many classics from the 80's being revamped and I was delighted that Paul approached me to re-work Set Me Free, as recently I have been recording mainly contemporary jazz music for the new album. I liked the instrumental and I'm just happy that one of my favourite hits has been given a 2012 makeover that appeals to all!"
This marks the beginning of a very busy year for the UK-based power vocalist.  With a TV documentary of her life in production for broadcast later this year,  a new studio album due for release in the fourth quarter, as well as the release of her Autobiography in the autumn, 2012 has much in store for Graham.
Set Me Free – out: 14th May