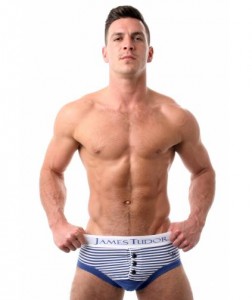 Pants is Manchester's premier men's designer underwear store.  Based in the city's vibrant and creative Northern Quarter, Pants was born out of a love of men's designer underwear brands and a desire to bring original designer labels to one place for customers on the high street.  The store first opened its doors in May 2010 and has been growing ever since. 

Pants describes itself as a cheeky and fun but professional business, with an eye for detail and a passion for great service.   
"We were frustrated that nether-region fashion is often a secondary feature in other shops – relegated to just one aisle amongst a jungle of jeans, shirts and shoes! We wanted to change all that and create a shop and website dedicated to offering great brands but at competitive prices" says Darren Bevan, Pants' Operations Director.
The company recently ran a competition to find ordinary undies wearers to be their models and help promote their brand. The winners will be seen in future advertising and online images.
Pants stocks a steamy selection of underwear brands from around the globe – a mix of bigger names and smaller unique labels.  From AussieBum, C-IN2, XTG and James Tudor to ES Collection, Addicted,  Aware Soho, Bum Chums and Piss & Vinegar, whether you're into boxers,  briefs, jocks or something more daring, you're bound to find something to take your fancy.   
Check out their full range now at www.pantsHQ.com