ONE DIRECTION – YOU'RE THE ONE THAT I WANT!
By Alex Wiggan
With a string of successful tunes under their belts, a number of guest appearances on hit TV shows, a Brit Award and countless screaming fans, One Direction are already shaping up to be a modern day version of the Osmonds (only with less teeth). Presently over 3.35 million people per month are reportedly Googling the lads, they're already a British institution and quite frankly you've had inappropriate thoughts about at least three of them just whilst reading these words. So with 1D-mania currently taking over the globe and topless images of Harry Styles popping up all over the internet, isn't it about time you decided which member of One Erec… erm, One Direction is for you?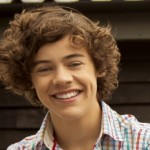 Harry Styles – AKA The unpredictable one
Arguably the most famous of the group is mop haired cougar-lover Harry Styles. He's a dapper chap with a cool name but it was his infamous relationship with Xtra Factor host Caroline Flack that really helped him hit the headlines. However don't be put off by his womanising ways as currently rumours are running rife that Harry and his band mate Louis Tomlinson are engaging in a little inter-band relationship (please let it be true). The American tabloids have dubbed the union 'Larry Stylinson' and whether it's true or not it's a fantasy worth entertaining. Now why not just take a minute to entertain that fantasy.
FIT-O-METER RATING: Off the scale!!!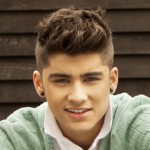 Zayn Malik – AKA The slick one
Quiet yet devilishly handsome Zayn Malik is the slickest member of the group who can make you go weak at the knees with just a flash of his smile. Yet don't let that fool you into thinking he's anything other than a hot piece of sex crumpet that wouldn't be able to take charge when it counts. With smouldering good looks and a clean cut style, Zayn is Bradford's answer to Danny Zuko and he's already added former X Factor star Rebecca Ferguson to his list of dating conquests. If you fancy an irresistible teddy boy that's got it where it counts then Zayn is your man, you might just need to dress up as a woman first.
FIT-O-METER RATING: 100% and rising!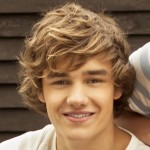 Liam Payne – AKA the dependable one
Brummie lad Liam Payne is the backbone of 1D and was the first of the group to showcase his 'talents' on X Factor (waaaaay back in 2008). With his deep voice and handsome features (including a rock hard six pack) Liam is the member of One Direction that you would love a quick tussle with as he belts out a hit or two. He's sex on legs and would make the perfect boyfriend/trophy date as he reaches for the air with clenched fists during every key change.
FIT-O-METER RATING: Top of the pops!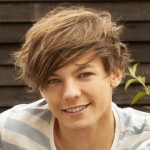 Louis Tomlinson – AKA the naughty one
As the oldest member of One Direction (he's 19 don't you know) Louis is the most experienced of the group and boy oh boy is he fit! His bromance with Harry is the stuff of legend and if he doesn't create a little twitch in your downstairs area then clearly you're dead inside. Yes, dead inside. Louis is the naughtiest member of the group and with a background in drama a night out with Tomlinson would be very memorable indeed. Now if only he'd take his shirt off a little more it would make all the difference. Are you reading this Tomlinson? Take your shirt off more!!
FIT-O-METER RATING: Smokin' hot!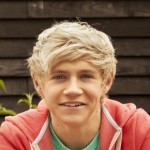 Niall Horan – AKA The polite one
Irish charmer Niall is the 1D lad that you could take home to your mum, your nan and that woman who lives up the road that you call aunty. Like the younger brother of Daniel O'Donnell, Niall is the boyband member most likely to let you share his popcorn during your date at the cinema. He'd probably follow the date up with a trip to Nando's (if you're lucky) and let's be honest you can't say that about many blokes. Niall might not be the most rugged lad in 1D, but he would no doubt serenade you with ballads whenever the need arose and he'd be more than willing to show you the craic if you asked him nicely.
FIT-O-METER RATING: A comfortable 60%
+++++++++++++++++++++++++++++++++++++++++++++++++++++++++++
Up All Night – The Live Tour DVD
They've sold over 1.6 million records in just four months, had 100 million views on YouTube, two No.1 selling books, and scored two major hit singles and a platinum selling debut album in the UK.
Now, having just completed their first sell out tour of the UK, Harry, Niall, Zayn, Liam and Louis are releasing their first tour DVD. Featuring a 70 minute concert filmed in January this year at the Bournemouth BIC Arena, the dynamic performance boasts all the band's hits, tracks from their debut album 'Up All Night', some of their favourite covers – plus a few surprises.
Out on 28th May
++++++++++++++++++++++++++++++++++++++++++++++++++++++++++++++