JUNE SINGLES – by Adam Lowe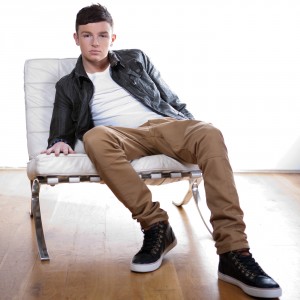 BRADLEY JOHNSON
 Boomerang      Out 24th June
 Bradley Johnson's hot new single 'Boomerang' features an addictive chorus. No doubt it will soon be parading across the summer playlists, following the paths of previous X Factor pop creations Olly Murs, JLS, One Direction and Cher Lloyd. Kelly Rowland has already said of the cheeky solo artist, 'I could listen to that voice on an album from top to bottom'. Bradley proves it's his voice that's key; he doesn't need his former bandmates from the hastily-created Nu Vibe. Already this handsome young crooner looks set to carve himself a place in the nation's hearts (and in the charts).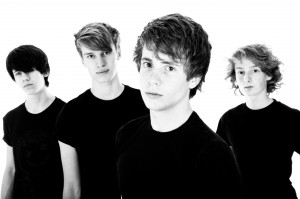 STEREO INFLUENCE
Edgar Allen Poe      Out: 10th June
 Stereo Influence is the brainchild of barely-legal singer-songwriter Marcello Constantinou, and it is this 17-year-old's youth and vivacity that spills across into the music. 'Edgar Allen Poe' is an eclectic melting-pot of clever riffs based on the writer of the same name. Here the band showcase their unique blend of raunchy pop and ear-gripping lyrics which have already snowballed them to critical acclaim and have seen their music play on heavy rotation across the country. The band have been featured artists on Q Radio with their debut single 'Minority', and look set to build on that success with 'Edgar Allen Poe'.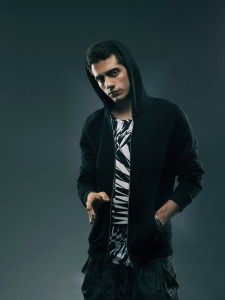 CAAN
Into the Night    Out:11th June
 Caan returns with 'Into the Night': a bold electronic pop song writ large. 'Into the Night' is a nod to the UK garage of Caan's formative years, with sleek melding of 2-step beats, cavernous bass, droning synths and strings to a massive chorus. Though the track crosses over from the underground to what is undoubtedly a mainstream sound, Caan pulls off the difficult task of remaining credible. Caan's talent, despite only one single release prior to this, has not gone unnoticed. Reebok, i-D magazine and Benny Banks are just some of the big names clamouring to work with him.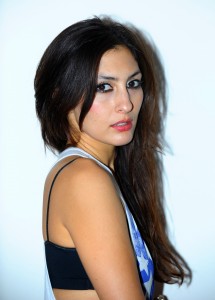 WOLFETTE
Risk for You       Out Now
Labelled variously as 'Ladyhawke meets Florrie' (Record of the Day) and Ladyhawke with hints of Garbage and The Kills (NME), Wolfette is clearly in good company. But the comparisons do no one any favours, because they ignore Wolfette's individuality, and an emerging sound that is clearly her own. What's also clear is that Wolfette's chic pop is ambitious, full of dirty beats and electro sting. 'Risk for You' boasts an elevating chorus and ends up both upbeat and mesmeric. Top-notch production from Icelandic producer Gisli Kristjansson ensures this first single of 2012 continues on the same sure foot Wolfette has become known for.