JUNE FILM REVIEW – by Chris Amos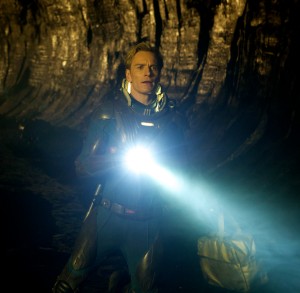 Prometheus
Out 1st June
Anticipation for this flick is sky high as Ridley Scott, director of Alien and Blade Runner, returns to the genre he helped define. With Prometheus, he creates a groundbreaking mythology, in which a team of explorers discover a clue to the origins of mankind on Earth, leading them on a thrilling journey to the darkest corners of the universe. There, they must fight a terrifying battle to save the future of the human race. This is thought to be a prequel of sorts to the Alien films. Great list of the hottest stars around right now including; Noomi Rapace, Michael Fassbender, Charlize Theron and Guy Pearce.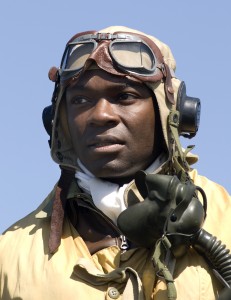 Red Tails
Out 6th June
World War II rages and the fate of the free world hangs in the balance. Meanwhile, the black pilots of the experimental Tuskegee training program are courageously waging two wars at once – one against enemies overseas, and the other against discrimination within the military and back home. Racial prejudices have long held ace airman Martin "Easy" Julian (Nate Parker) and his black pilots back at base – leaving them with little to do but further hone their flying skills. Until now. As the war in Europe continues to take its dire toll on Allied forces, Pentagon brass has no recourse but to reconsider these under-utilized pilots for combat duty. This is a feel good Top Gun. Worth checking out.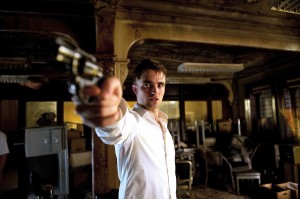 Cosmopolis
Out 15th June
Director David Cronenberg returns to the surreal world, where he works best. Cosmopolis is based on the novel by Don DeLillo, and follows newly married billionaire Eric Packer (Robert Pattinson) as he cheats on his wife, is pursued by a stalker (Paul Giamatti), is attacked by a protester and gradually loses his entire fortune over the course of a single day. Samantha Morton and Juliette Binochhe also star in this destined to be cult classic.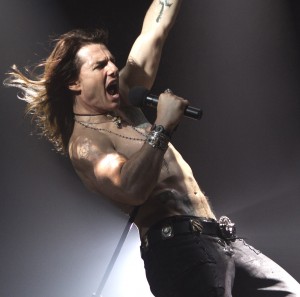 Rock Of Ages
Out 15th June
Based on the musical production, Rock of Ages tells the story of small town girl Sherrie and city boy Drew, who meet on Sunset Strip while pursuing their Hollywood dreams. Their rock 'n' roll romance is told through the heart-pounding hits of Def Leppard, Joan Jett, Journey, Foreigner, Bon Jovi, Night Ranger, REO Speedwagon, Pat Benatar, Twisted Sister, Poison, Whitesnake, and more. Adam Shankman worked his magic with Hairspray and looks to repeat that success with another musical to film crossover (although Hairspray' original source was a John Waters film). Everyone is talking about Tom Cruise's performance, which is brilliant fun as rock legend Stacey Jaxx. Catherine Zeta-Jones, Alec Baldwin and Russell Brand all appear too.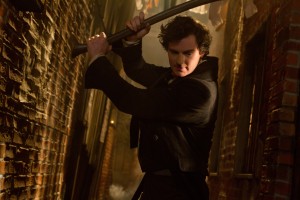 Abraham Lincoln: Vampire Killer
Out 22nd June
It seems vampires are never going out of fashion. Yet another film with the sharp tooth baddies hits cinemas. This is an adaptation of Seth Grahame-Smith's novel of the same name reimagining Lincoln as an axe-throwing, highly trained vampire assassin, promising to give new context to real historical events such as the Civil War and Lincoln's ascension to the White House. It begins with his mother's murder when he was still a young boy and his vow of revenge. Pretty cool action horror thriller.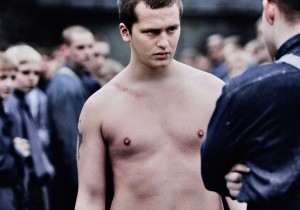 King Of Devil's Island
Out 29th June
Based on a true story King of Devil's Island tells the unsettling tale of a group of young delinquents banished to the remote prison of Bastøy. Under the guise of rehabilitation, the boys' daily regime is dictated by mental and physical abuse at the hands of their wardens. The arrival of new boys Erling (Helstad) and Ivar (Magnus Langlete) spark a chain of events that ultimately ignite rebellion. King of Devil's Island explores a sinister moment in Norwegian history that won't be forgotten. Has won plenty of awards… and deservedly so.
Ten Things You Never Knew About Matthew McConaughey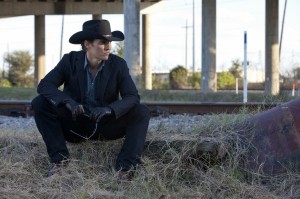 1. Lived briefly in Australia following high school and adopted an Australian accent for a while after returning to the USA.
2. Police responded to a disturbance call at Matthew's home in Austin. When they arrived, the music was blaring and he was playing bongo drums in the nude. He was with an unknown man and police attempted to arrest him after spotting illegal drugs. He resisted arrest.
3. Was strongly considered to play Jack Dawson in Titanic.
4. His favourite sport is golf.
5. Born on the same day as Puff Daddy (Sean Combs).
6. Is of Irish descent.
7. People Magazine's 2005 Most Sexiest Man Alive.
8. His life motto is "Just Keep Living".
9. Doesn't wear deodorant or cologne.
10. Good friends with Lance Armstrong and Jake Gyllenhall.
Matthew stars in Killer Joe out 29th June
FILM BUZZ
Luke Evans has been featured in such recent films as Immortals, The Raven and The Three Musketeers, and this December he'll be playing Bard the Bowman in Peter Jackson's  The Hobbit: An Unexpected Journey. He is also lined up for Fast and Furious 6.
James Cameron has gone on record to say he will only make Avatar films and documentaries from now on. That means Avatar 2, 3, 4 are in the works,
Francis Lawrence (Water for Elephants) is going to direct Catching Fire, the sequel to The Hunger Games, which has so far brought in over $600 million worldwide. The script is to be written by Simon Beaufoy (Oscar-winning screenwriter of Slumdog Millionaire).
Rupert Everett will make his directorial debut with an Oscar Wilde biopic, which he will also write and star. The film will also include Colin Firth, Emily Watson and Tom Wilkinson.