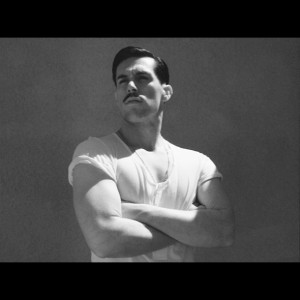 In 2008, Sam Sparro hit the UK charts with his single Black and Gold, a haunting, funky number that had all the hallmarks of an artist destined for superstardom. The cute, clean, almost nerdy look that he portrayed on the covers of many magazines made him, and the fact that he was gay, the most desirable of a new breed of singing sensations.  Often parading around in shorts, wearing his trademark big glasses (which he didn't need) he could be seen on every music show and outdoor festival seemingly having fun and enjoying being 'out and proud'. 
But now, for the release of his second album things appear to have changed. Part soul crooner, part pop star with an ever-morphing, chameleon-like quality, Sam coasts a fine line between disarmingly earnest and a chic, credible cool.  He has become known not only for his distinct, scale-defying vocals and epic live shows, but also as a visual artist and style icon. The 'new' look tips a backward glance to the black and white gangster movies of the 20s and 30s. In fact, for his new video he takes on the persona of 'The Bird', a criminal caught up in a game of power, money and revenge in prohibition era Los Angeles. Had it been the Krays we might have got a gay criminal reference but perhaps that's for another image move.
Meanwhile, Sam has also been busy collaborating with the likes of Mark Ronson, Adam Lambert and Basement Jaxx, as well as writing for other artists such as Natasha Beddingfield.  His fans include Katy Perry, Beyonce, Cee-Lo Green and Adele who covered 'Black & Gold' in the Radio 1 Live Lounge.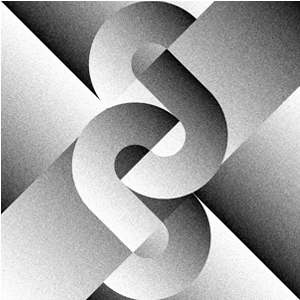 Sam's new album, 'Return To Paradise', is a play on nostalgia and "paradise garage" – a genre derived from the hedonistic discotheque scene in New York in the late 70s that began in a parking lot giving rise to the term "garage" famous for its unique and eclectic style of disco and dance music.  It has been co-produced with long-time collaborator Jesse Rogg.
It took a considerable amount of time as Sam was determined to get it right.  "It is the product of a lot of experimenting and songwriting – I changed direction at least 2-3 times, completely. I started doing more rock oriented stuff, then I went in a pop direction and then through the process of scrap booking stuff that was inspiring me I ended up with an album that was influenced by music from 1978 to 1984".
The central themes are love and loss and the quest for inner joy and happiness.  "A lot of the songs are about me trying to find my sense of innocence and peace of mind and things that I felt had escaped me for a while".
Whilst drawing on influences from the 70s and 80s the album is very contemporary with a modern take on these themes.
Working between the USA and UK – Sam is conscious of the sense of disillusion and struggle many people are facing.  "I know things in Australia are still pretty good but things in America – especially with the economy, people are struggling and disillusioned and looking for escapism and when times are tough people resort to nostalgia".
During the process of making this album Sam says he tapped into a new found confidence to become a more prolific song-writer and generally more self-assured.  "I'm more comfortable now and I've left things a little bit raw and not completely polished – so much modern pop music is so polished that you lose the soulfulness and essence and human touch".
'Return To Paradise' out: 11th June   – Virgin Records                                               http://samsparro.com