KUSHKAMP FESTIVAL – Competition Tickets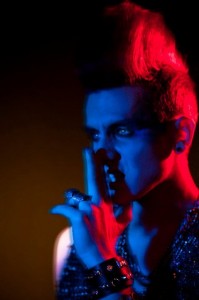 KUSHKAMP is an exciting new concept in queer outdoors activity. No, we don't mean cruising. KUSHKAMP is the first UK music festival aimed at the gay market. You'll find artists like Crystal Castles, Patrick Wolf and Goldfrapp played between tracks from Grease, Scissor Sisters and 5ive. The Main Stage will present some of the best up-and-coming music artists such as Dance a la Plage and Fynn Farrell. This will all be mixed up with inflatable castles, fire-eaters, cake, spin the bottle, toasted marshmallows, foam machines and maybe a bit of sun. Oh, did we mention that it all takes place over three nights?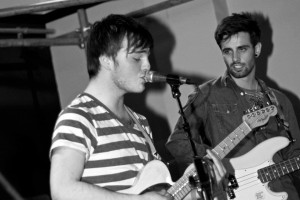 You'll have to bring a tent to crash in each night—maybe an airbed and a sleeping bag would be to your advantage too. This isn't anything like a pride—it's not for celebrating being gay or looking for acceptance. It's a chance to meet other gay guys and girls who just want to have a good time rather than worry about what way their hair is parted.
Organisers assure us this will be something completely original for gay crowds.
'We spent about three weeks looking through 1,000s of videos online to discover something a bit different—acts who we thought were unique,' said event manager Daniel Tait.
'Of the acts we booked, Fynn Farrell has already become quite big now. He's had over a million views on YouTube, and is currently in talks with a major record company about signing a deal towards next year. Other ones we really like include Dance a la Plage, Athletes in Paris, Alice Olivia and Alfie Ordinary—though, naturally, we think all the acts are really talented.
There will be four main arenas: the Main Stage Arena, the DJ Tent, the Entertainment Arena and the Stalls. 
The festival isn't about gay rights or equality. That's what Pride is for. Instead, the festival is a combination of what organisers think every gay person would want from a music festival. This is reflected in the minor details, such as hot showers that you don't have to queue hours for, to the major details, such as the music played and the activities on offer. It also helps that it will be a friendly, inclusive environment for gay people and their friends. Like the gay scene, this will be a safe space, where we can cruise and club and kiss in comfort. Organisers hope to create a welcoming atmosphere and a place people can enjoy themselves without the worry of discrimination.
Friday 13th July-Monday 16th July
Willow Farm – Lippits Hill – Loughton – Essex – IG10 4AL
COMPETITION TIME
 KUSHKAMP  are offering a pair of VIP tickets to one lucky Bent reader.
 Included in the VIP Tickets are;
 ·         Early Entry to beat the queues and get a better camping spot
 .          Taxi from local station to the site
·         VIP Showers – Piping hot showers available every hour of the festival
·         Free Drinks – Up to 24 drinks over the weekend
·         VIP Tent – Exclusive space for VIP Guests
·         Meet and Greet – This is available with all the artists and our special guest who'll be announcing around May/June
·         Charity Donation – £25 is donated between the festivals charities (Stonewall, Albert Kennedy Trust and GMFA) each time we sell or give away a VIP ticket as a competition prize.
To be in with a chance of winning, just answer this simple question:
Which county is KUSHKAMP being held?
Send answer to comp@bent.com – remember to add your name and address.
For Rules see page 62