"World's Greatest Musical Comeback Act"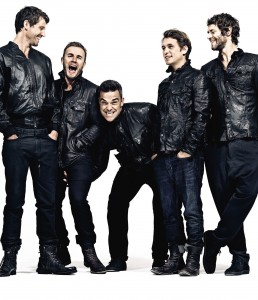 Take That top U.K. chart but Jennifer Lopez named the "World's Greatest Musical Comeback Act":
Lopez narrowly beat another comeback queen, Mariah Carey, into second place and Take That into third to be named the "World's Greatest Musical Comeback Act" in a study of online searches since 2004.
The first global ranking of the world's "Greatest Musical Comeback Act" comes from analysing one billion online searches via Google by Accuracast (www.accuracast.com), a leading digital search agency.
The study also shows that, above all, the death of a musical star is by far the biggest driver of online music searches. Searches for Amy Winehouse after her death equalled those for Jennifer Lopez's comeback and searches for Michael Jackson almost quadrupled those for Lopez.
So what constitutes a big comeback? According to Farhad Divecha, Accuracast's Managing Director, "It is when a previously well-known act registers a low starting search index which subsequently goes through the roof for a sustained period of time. We have been careful to include acts that have had true comebacks not just more or less successful periods in their careers. Using figures from Google we have been able to analyse rises and falls in popularity and produce a unique league table".
The Jennifer Lopez comeback began in early 2011 when she released the single "On the Floor" which achieved worldwide success and gave Lopez her first top ten on the Billboard chart since 2003. Combined with her stint as a judge on TV hit "American Idol", Jennifer's comeback is still happening.
Mariah Carey's singing career was believed to be over in 2002 after poor reviews for her last two albums. She came back with the critically acclaimed album, "The Emancipation of Mimi" and has rarely looked back since.
Take That had split up in 1996 and after almost ten years apart re-formed as a foursome to release, "Beautiful World", which would sell over 3 million copies. Their musical comeback continued when Robbie Williams completed the original line-up and another album and a record breaking tour followed.
USA'S 5 GREATEST MUSICAL COMEBACKS
1.Jennifer Lopez 100
2.Mariah Carey 89
3.Ricky Martin 34
4.New Kids On The Block 12
5.Brian Wilson   5
UK'S 5 GREATEST MUSICAL COMEBACKS
1.Take That 100
2. Blur 68
3. The Spice Girls 62
4. Rage Against the Machine 40
5. Gary Barlow 6