Timepiece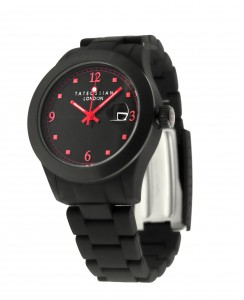 This season, Tateossian is working the stacking trend by combining textured bracelets and colourful watches. TheFree Time is a striking polycarbonate black matte straps on stainless steel, which sets the tone for these fun yet masculine watches. Dials are available in yellow, green, blue, red or white to finish off this sporty fashion forward look.
£150     www.tateossian.com
++++++++++++++++++++++++++
Foldaway soundz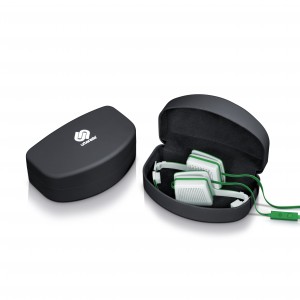 Urbanista, the Stockholm-based design concept shop which produces products geared towards the needs and fashions of urban living, has announced the release of a series of colourful folding headphones called – the Copenhagen. The mid-size, over the ear headphones feature an unconventional square-like shape with an integrated microphone along their cord. Two joints allow the headphones to be folded into a compact shape for easy transport.
£79. Colours – Red Snapper, Crispy Apply, Gun Metal, Fluffy Cloud, Dark Clown and Pink Panther
++++++++++++++++++++
Camera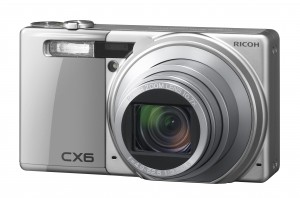 Ricoh has announced the release of the CX6, a new digital camera featuring a high magnification 10.7x (28-300 mm) optical wide-angle zoom lens that achieves even shorter autofocus (AF) times through the introduction of a new AF system.
With the adoption of a new system enhancing both the hardware and software of the hybrid AF system introduced on the CX5, the new CX6 achieves AF focusing times as fast as 0.1 seconds. You will be sure to capture that fleeting shutter chance.
The high-brightness LCD monitor is approximately 1.7 times brighter than the previous model for better visibility outdoors. The CX6 also adds a function for automatic adjustment of brightness based on the level of brightness of the subject, and this make it possible to minimize the loss of visibility that can occur due to changes in the shooting environment. In addition, for telephoto shooting, the new zoom assist monitor function displays a small image on the LCD monitor so that you can always check the framing of the shot.
£259.99 Available in three colours: Black, Silver, and Pink.
++++++++++++++++++
Mixing it

Martin Miller's gin is distilled using pure Icelandic spring water for the freshest, cleanest taste possible. The water is infused with a range of 10 hand-picked botanicals and essential oils in a secret recipe, to create a unique creamy soft palate, unlike any other gin.
The drink was created by entrepreneur Martin Miller, who along with two friends David Bromige and Andreas Versteegh , was dissatisfied with the gin products on the market in 1998. Their aim was to create a truly premium gin that would taste fantastic neat as well as when mixed with other drinks – and remind consumers what a wonderful drink gin could be.
£22 for a 70cl bottle
++++++++++++++++
Wine Cooler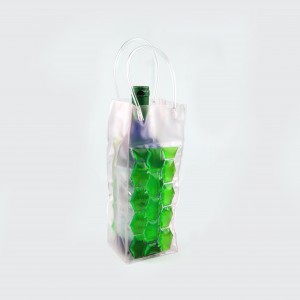 Few things bring more pleasure at an informal gathering or a relaxed supper party than a glass or two of chilled white wine or Champagne. Here the key word is 'chilled' and Wine Corner has a novel way of helping you make sure that the refreshing low temperature of a well-chilled bottle of wine lasts until the last drop is finished.
£5 – Available in red, pink, orange, yellow, transparent, green and blue
+++++++++++++++++
Arty Cushions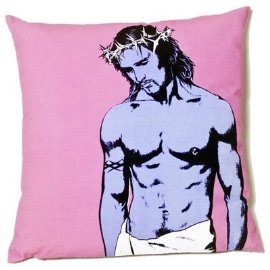 London based artist, Mark Wardel known as Trademark, launches his first collection of homeware products based on his iconic designs, making them accessible to all in a fun and stylish format.  For the first time Trademark's most loved images have been recreated as high quality digital prints on 100% cotton fabric and hand sewn into stunning cushions.
The collection kicks off with a set of six 18 inch cushions, each bearing one of the artists vibrant images which together as a set or individually would create a striking focal point in any contemporary home.
*****************************************************************************
Happy Christmas