November Film Review – By Chris Amos
The Twilight Saga: Breaking Dawn Part 1
Out 18th November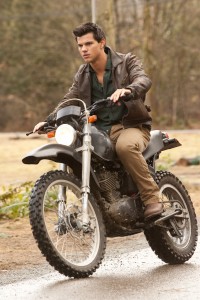 The wait is over. In The Twilight Saga: Breaking Dawn – Part 1, Bella (Kristen Stewart) and Edward (Robert Pattinson), plus those they love, must deal with the chain of consequences brought on by a marriage, honeymoon, and the tumultuous birth of a child… which brings an unforeseen and shocking development for Jacob Black (Taylor Lautner). With more of the romance, passion, intrigue and action that makes us love Twilight, along with more of Taylor's abs. Yes!
In Time
Out 1st November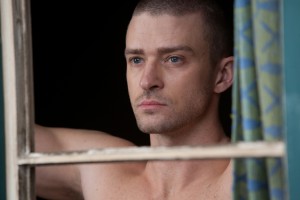 Starring Justin Timberlake, In Time, revolves around a society in which ageing stops at the age of 25 and the rich are immortal, while the rest struggle to stay alive. When a rebel from the ghetto is falsely accused of murdering a wealthy man for his time, he is forced to go on the run with a beautiful hostage (Seyfried). Together, this duo rages against the system, living minute to minute. They discover that love is more powerful than all the time in the world. Should have of gone straight to DVD but pretty good fun anyway.
The British Guide To Showing Off
Out 11th November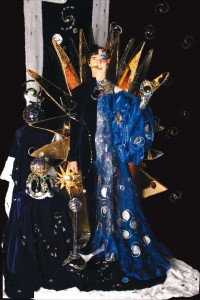 A great documentary about British artist and living legend Andrew Logan takes us under his glittering wing and inside his outrageous, anarchic and spectacular costume pageant: the Alternative Miss World Show. As the Show's master of ceremonies and ringmaster, Logan is the high priest of an esteemed congregation. He describes the Show as his most important artwork; a fabulous living sculpture that spans forty years of arts and culture. Using live observational camera, archive and exuberant animation, this documentary charts the mounting of the 2009 Show, interwoven with its history, the rise, fall and rediscovery, of both the event and the artist at its centre.
50/50
Out 25th November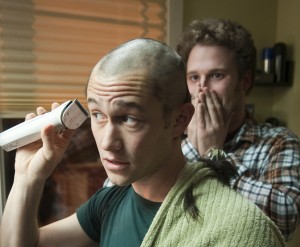 Inspired by personal experiences, 50/50 is an original story about friendship, love, survival and finding humour in unlikely places. Joseph Gordon-Levitt and Seth Rogen star as best friends whose lives are changed by a cancer diagnosis. 50/50 is the story of a guy's transformative and, yes, sometimes funny journey to health. As far as sickness movies go, this is one of the most enjoyable I have seen to date.
Moneyball
Out 25th November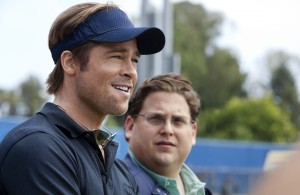 Based on a true story, Moneyball is a movie for anybody who has ever dreamed of taking on the system. Brad Pitt stars as Billy Beane, the general manager of the Oakland A's and the guy who assembles the team, who has an epiphany: all of baseball's conventional wisdom is wrong. Forced to reinvent his team on a tight budget, Beane will have to outsmart the richer clubs. The one-time jock teams with Ivy League grad Peter Brand (Jonah Hill) in an unlikely partnership, recruiting bargain players that the scouts call flawed, but all of whom have an ability to get on base, score runs, and win games. It's more than baseball, it's a revolution – one that challenges old school traditions and puts Beane in the cross-hairs of those who say he's tearing out the heart and soul of the game.
Machine Gun Preacher
Out 2nd November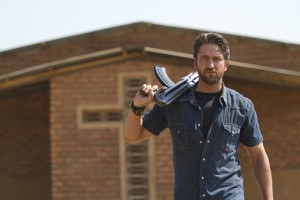 Machine Gun Preacher is the inspirational true story of Sam Childers, a former drug-dealing criminal who undergoes an astonishing transformation and finds an unexpected calling as the saviour of hundreds of kidnapped and orphaned children in Sudan. Gerard Butler (300) delivers a searing performance as Childers, the impassioned founder of the Angels of East Africa rescue organization. Don't let the title fool you, this is more drama than action and a film that really pulls on your heart-strings. You leave the cinema feeling grateful for the Sam Childers of the world and a little guilty, wishing you did more to make the planet a better place.
Weekend
Out 4th November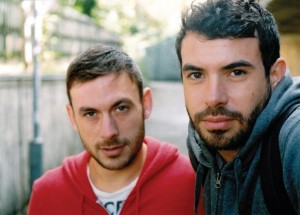 This low budget British gay flick takes place over – you guess it – a weekend. On a Friday night after hanging out with his straight mates, Russell heads out to a nightclub, alone and on the pull. Just before closing-time he picks up Glen. And so begins a weekend – in bars and in bedrooms, getting drunk and taking drugs, telling stories and having sex that will resonate throughout their lives. But is this likely to be a casual weekend or something more? Weekend is a bit tedious and annoying but grows on you nevertheless. It is a film a lot of Bent readers will relate to.
10 THINGS YOU NEVER KNEW ABOUT HENRY CAVILL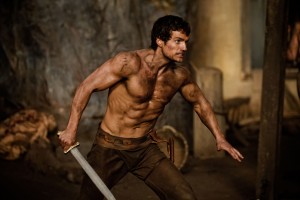 1. Grew up in Jersey, the small island between England and France.
2. His dream role is to play Alexander the Great
3. Likes rugby, but no longer plays due to injuries.
4. Went to boarding school.
5. Has a knack for languages.
6. His favourite item of clothing is a brown leather jacket, an item he says he could not live without.
7. Auditioned for the role of Bruce Wayne/Batman in Batman Begins (2005).
8. Was Stephenie Meyer's first choice to play Edward in the adaptation of Twilight, but by the time the film came to be, he was 25-years old and no longer looked the part of a 17-year old.
9. After auditioning, but failing to land the roles of Bruce Wayne/Batman and James Bond; he was dubbed "…the most unlucky man in Hollywood" by Empire Magazine (December 2005).
10. Is now filming the new Superman movie (can't wait to see this hot stud in tights!).
While we must wait until summer 2013 for Superman, Henry is in cinemas this month in Immortals out 11th November
FILM BUZZ
Shia LaBeouf won't be returning to Transformers 4 and there is a rumour that Jason Statham will be the new star.
Cloverfield director Matt Reeves is preparing a new Twilight Zone and this will be a big sci-fi action film with a single freestanding story, linked to the original series in that it shares that familiarly eerie feel.
X-Men: First Class and Thor writers Ashley Miller and Zack Stentz have been hired to write Top Gun 2, a film Tony Scott, director of the 1986 original, seems interested in even though his involvement along with Tom Cruise, has not yet been confirmed.
Anne Hathaway has closed a deal to join Hugh Jackman and Russell Crowe in Les Miserables, the musical adaptation of the stage play and classic novel. The film's being directed by Tom Hooper, who helmed the Oscar-winning The King's Speech.
Nearly two decades after his death, River Phoenix's final film, Dark Blood, will finally see the light of day. In the movie, co-starring Jonathan Pryce and Judy Davis, Phoenix plays a desert-dwelling hermit whose plans for the impending apocalypse are derailed when he meets a young couple who become stranded near his campsite.
Bruce Willis will return as John McClaine in yet another Die Hard to be titled A Good Day to Die Hard with John Moore (Max Payne) directing for a 2013 release.