The Supernatural just got sexy…
Having spent six seasons battling every supernatural threat imaginable the journey of Sam and Dean Winchester reaches thrilling heights, following a truly apocalyptic climax in Season Five, with Sam imprisoned in Lucifer's very own cage in Hell. One year later and Dean Winchester is still wandering the back roads of middle America, trying to piece his life together when his brother makes a surprise return. With the brothers reunited, and rejoined by longtime friends Bobby and fallen angel Castiel, the team must establish what happened to Sam in Hell and prepare for yet another confrontation as a brand new threat rises.
Out now- £29.99 – Warner Home Entertainment
To be in with a chance to win one of these fabulous DVD sets, just answer this simple question:
Where was Sam imprisoned in the finale of Season 5?
---
Hit US series, Supernatural, has shown its audiences all manner of gruesome creatures and gory encounters with the paranormal – but it's not all ugly. Check out some of these irresistible heroes and villains; if evil was really this sexy, we'd all be in trouble!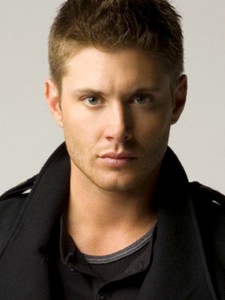 1) Dean Winchester (Jensen Ackles)
Sorry Sam, but in a showdown of who is the hottest Winchester brother, your older sibling wins hands down every time. He is of course the formidable and fearless hunter, Dean Winchester: he endured forty years in hell to save his brother, he's probably one of the only humans feared (and lusted) by even the most powerful of the supernatural creatures, and he's the biggest love rat of the entire series. But most of all, Dean is a natural born hero. They say no man has the whole package, but Dean has the heroic valour of a God and the supermodel looks that would make you weak at the knees – that's why this sexy slayer of all things supernatural is our number one!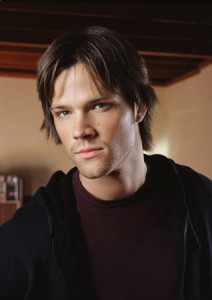 2) Sam Winchester (Jared Padalecki)
Okay, so Sam isn't far off the number one spot. He's no Dean Winchester, but Sam has the gentle nature and soft looks that balances out his brother's smouldering appearance and rugged character. Unlike Dean's 'kill first ask questions later' attitude, Sam is a lot more sensitive – opting for a more peaceful solution to the many troublesome situations the pair face. He's no pushover though; Sam might be more sensitive, but has enough courage to put Hercules to shame, even sacrificing his soul to force Satan back to hell. Now that's hot!
https://mag.bent.com/safe-teen-dating-sites/
3) John Winchester (Jeffrey Dean Morgan)
John is the strapping and valiant father of Sam and Dean Winchester. He taught the boys everything they needed to know to protect the Earth and humanity from all manner of evil. Like his sons, he also made the ultimate sacrifice to protect his loved ones: selling his soul to the malevolent demon Azazel for the life of his son, Dean. Tortured in hell for over a century, John never gave in to the demons that wanted the secrets to raising Satan. It's easy to see where Sam and Dean got both their bravery and devilish good looks from!
4) Azazel (Fredric Lehne)
He may be an evil, callous and unrelentingly tyrannical demon from the jaws of hell, but yellow-eyed Azazel still retains a lot of tempting charm and swagger – even if he has lost all goodness and compassion! Despite his raging nature and cruel intentions, Azazel has a dry sense of humour and hellishly clever wit that'll make you beg him to take your soul…
5) Castiel (Misha Collins)
In last place (but certainly not least), we have angel Castiel. He raised Dean from perdition, stood up to Satan and was reincarnated by God himself into an archangel for his loyalty. At first he is the stoic, mysterious protector and helper of the Winchester brothers, assisting them in saving the world from evil whilst battling angels in the war for heaven. Later in the series we see a more brooding side to Castiel as he gains more power and authority, earning his place as the hottest angel in heaven!
---

Bent Magazine Prize Draw Terms & Conditions
1. The prize draws are open to UK residents aged 18 and over. 2. No purchase is necessary. 3. Only one entry per person is allowed and multiple entries will result in an entrant being disqualified. 4. The deadline for receiving entries for the competition is the last working day of the magazine's month. 5. Winners will be notified within 28 days after the competition closes. 6. Proof of delivery or email will not constitute proof of entering the prize draws and no responsibility will be accepted for lost, corrupted, delayed or mislaid entries. 7. The winner(s) will be the first valid entry drawn at random. 8. Bent reserves the right to substitute the prize for another prize of equal value. 9. There are no alternative cash prizes. 10. Bent Magazine's decision is final and no correspondence will be entered into. 11. When you enter a prize draw, your details will be used to provide you with updates, information and promotions from Bent and other members of APN Ltd. You can opt out at any time by following the Unsubscribe link on the bottom of every email or by sending an email to unsubscribe@bent.com asking to be removed from our mailing list. 12. By submitting an entry, all entrants acknowledge and accept these terms and conditions. By taking part in any prize draws or competitions, you agree to be bound by these rules and the decisions of Bent Magazine which are final. 13. Bent Magazine reserves the right to disqualify any entrant and/or winner in its absolute discretion for any reason and without notice.