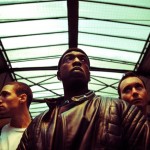 DRUMSOUND & BASSLINE SMITH
Close
21st August
In the wake of their monster last single 'Freak', drum 'n' bass experts Drumsound & Bassline Smith return to drop their epic new single 'Close'. Having exclusively previewed on Mistajam's Radio 1xtra show, 'Close' is a d'n'b bomb that's ready to blow. The opening is rife with violins, an infectious piano riff and super-sultry vocals, the inevitable bassline builds slowly before bursting into full-fat force. The Radio Edit reels in the d'n'b excesses for a more mainstream cut that's guaranteed to be hitting dancefloors across the country right . . . about . . . now!
---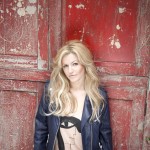 JO BIRCHALL
Wonderful
21st August
'Wonderful' is the debut release from life-affirming summery album Something to Say, which puts Jo Birchall right at the top of the feelgood pop list. She's down-to-earth, accessible and perfect for your mother's birthday. But we have to admit—gay boys will be slavering over her as well. With a tumultuous journey to this debut, which includes Take That, Children in Need and Westlife, as well as family trouble and a last minute change of record label, Jo still comes through shining on this uplifting sunshine song.
---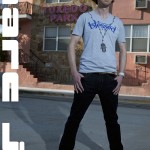 MARC JB VS RITA CAMPBELL
Let It Go
29th August
'Let It Go' is a summer vocal dancefloor anthem with shimmering beats, striking piano, a pulsing bassline and impassioned refrains. Rita's vocal soars and dazzles over the taut beats and a stellar list of DJs take up remix duties to put their own spin on this sure-fire club hit. Marc JB's past collaborators have included Angie Brown and Nightstylers, and he's a DJ in hot demand, with the likes of Armin Van Buuren, Roger Sanchez and Andi Durrant on his side. It's no wonder then that's he's been lauded by Juice FM, Hed Kandi, Vegad Baby and Gaydar Radio.
---
big boss 2022 start dateSALTWATER BAND
Malk
22nd August
Although it's a bit late on in the year, Saltwater Band's latest album turns up like much-needed spring after a winter of fallow music. 'Malk' is the titular track and first single from the album, which displays the very best of indigenous Australian roots music, with an exuberant and anthemic arrangement and the vocals of the wonderful Natalie Pa'apa'a. The Groove Terminator remix surprisingly delivers a very versatile track for the dancefloor, which opens the single to a wider audience.