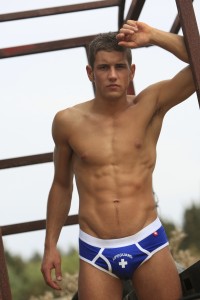 After a break of three years the contest that every gay boy can enter returns with heats being held all over the UK
Terry George, the Leeds based gay entrepreneur, who owns the competition said: "I thought that maybe the contest had passed its sell by date and decided to put it on hiatus. However, the number of texts, messages, tweets… and just about everywhere I go… people kept asking me when the competition was returning. In reality, I just had to bring it back."
So, the competition that has made headlines, both good and bad, from when it first started is now searching for that new face, body and personality to become the next Mr Gay UK.
Being Mr Gay UK isn't a guarantee of stardom but, for a year, the title carries with it some responsibility (as well as earning the winner a fantastic prize). Over the years many winners have gone on to appear on TV, been sort after as a spokesman for the gay community on radio programmes and often quoted in the media. It's a role that some of the title holders have relished as they have been catapulted centre stage and requested to appear at various functions and charity event.
Over the years many star names have been associated with the contest: Lily Savage, Jason Donovan, Phil Oliver, Graham Norton, Jane McDonald, Sonia, Tim Vincent, Brian Dowling to name but a few of those who have hosted the Grand Final. While on the judging panel there has been a an eclectic mix with everyone from Sir Ian McKellen, John Paul Gaultier, Denise Van Outen, Danny La Rue through to some of the biggest names from the country's top soap operas and reality shows.
The heats start this month and are open to every gay boy who wants to take a chance at becoming the next Mr Gay UK… are you bold enough? Are you confident enough? Check out your local club to see if they are holding a heat or go online to find where the nearest heat is taking place.
Many of the heats have their own prizes but the prize on everyone's mind is getting through to the Grand Final.
So, fish out your sexiest underwear and let's get this parade underway!