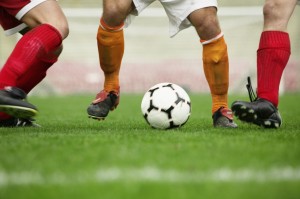 Recently, Just A Ball Game? (justaballgame.blogspot.com) went live with a survey looking at homophobia in sport.
Just A Ball game? is inviting sport's people, in particular those who identify as LGBTQI to fill out this survey which will be live until 1st September 2011.
The link for the survey is: http://app.fluidsurveys.com/s/justaballgame/, it is very easy to complete and will take only around 2 or 3 minutes of your time to do so. You can complete the survey whether you are active in a sport or leisure activity or even if you only watch live sport as a fan. There is no limit to how many times you can take the survey so you are able to fill in details on the 17 questions, as a sports participant and then do so again as a spectator if you wish too.
In May this year Just A Ball Game? completed over 240 hours of research looking at homophobia found on the internet, from football fans forums and message boards and put out research findings from this. The research can be found with this link: http://justaballgame.blogspot.com/2011/05/media-release-were-not-homophobic.html