Yasmin supported ugliest-man-in-pop-ever Example, but we won't hold that against her. New single 'Finish Line' hearkens back to the best of 90s trip-hop. Yasmin threads cool pop beats, reminiscent of pioneers Portishead and Massive Attack, with contemporary flourishes and candid lyricism. The team behind this record have worked with Dizzee Rascal, Tinie Tempah, Lily Allen and Devlin, and she was spotted by no less than Pharrell Williams—guaranteeing that this is a top-notch pop track with style.
---
This is both a 10th anniversary come back single and the official UK entry for the Eurovision Song Contest for the boys who have had, in their illustrious career, a host of hits. For the Euro contest this is a superior entry, for the UK chart it should do OK but to my ears it sounds like a strain on all concerned. I think they were going for an anthem but it just appears all a bit desperate. Do we really need a reformed Blue? Some say yes… I'll reserve judgement.
---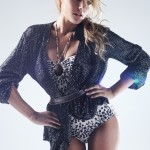 ZOE BADWI
Freefallin'
29th May
This infectious little ditty was a huge hit in Australia last summer and is all set to repeat that success with its UK release. With the soaring vocals and classic club beats this will be both a radio hit and one to get the boys up and shaking their bits around on the dance floor and at any of the up-coming Pride events.
---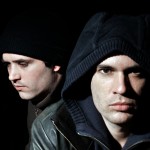 J.MAJIK & WICKAMAN
In Pieces
22nd May
Never ones far away from the mixing deck for the likes of Deadmau5 and Above & Beyond these guys have given drum&bass a profile that others envy. Vocalist and songwriter Dee Freer provides the vocal talent on this track, which is destined for the airwaves courtesy of the likes of Annie Nightingale and Zane Lowe… meanwhile, this should be filling the dance floors with no trouble at all.
---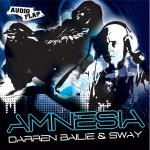 DARREN BAILIE & SWAY
Amnesia
4th May
'Amnesia' sees Darren Bailie ramp up the energy and team up with hip-hop lyricist Sway. The result is an anthemic crazed electro monster. Remix highlights include TwiceNice's electro-tinged edit and Manuel Baccano's Germanic dub mix. This is full-fat clubbing goodness, and we can't get enough.