Confessions of an underwear fan…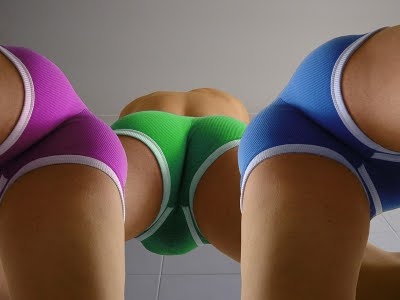 By Les Lea
I love features in the press that show me the latest trends in underwear styles. I love the sexy images, displaying the most recent item to its best advantage by some horny model.
Over the years that I've been collecting underwear I have enjoyed every fad, colour, fabric, design… and plan to continue to do so.
With my extensive collection, I regularly arrange my own little 'festivals of pants'.
1 – Pink Week – just wear the one colour (could be any colour)
2 – Shiny Week – wear only silky, shiny or satin
3 – Kiddie Week – only brightly coloured pants with cute little designs
4 – White Week – make me feel virginal for 7 days
5 – Boxer Week – only boxer shorts
6 – Retro Week – fish out from back of the draw my oldest undies
7 – Army Week – camouflage undies – if you can find them
8 – Jock Week – not just for the gym
9 – Fetish Week – all those strange but sexy items made from weird and wonderful materials
10 – Lycra Week – not just for bike riding
I could go on but you get the drift.
My motto is – Enjoy your pants… then let others enjoy them with you.
Share you ideas with Les c/o editor@bent.com