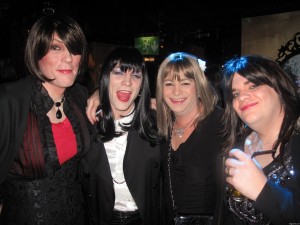 Evolve is a new beginning, a chance to change, a chance for people to express who they really are. Evolve is the start of one of the greatest international transgender events you will ever experience!
This will be the first year of this event and we are all very excited about it. This event is to compliment events available to the transgender community across the globe.
Evolve will provide live entertainment, makeovers and photo shoots, fringe events, shopping and socialising in friendly surroundings. There will be discounts available on hotels, restaurants, shops and bars. Evolve is a non-profit making event.
Evolve welcomes all people who are part of, and empathetic to, the Transgender community.
Evolve, takes place on the 5th, 6th & 7th August.