Over the next few weeks you can catch me playing at Freakshow in Manchester at Sub101 (www.clubfreakshow.com) and at the most anticipated club event in Manchester for ages – the relaunch of Federation Manchester as it moves to the world's Number 1 Club as voted by Mixmag readers – Sankeys! As usual, you can download my monthly podcast – simply search for 'Jason Guy' in iTunes or download directly from www.jasonguy.podomatic.com.If you'd like to see your track, club, or event featured here, contact me at jason@bent.com.
---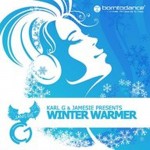 Karl G & Jamesie
Winter Warmer EP (Born To Dance)
Karl G & Jamesie are two of the UK's hottest up & coming producers and this EP perfectly shows off the production skills. All 4 tracks are perfect examples of the duo's style of driving, bouncy, melodic house, with a twist of trance and electro. It's a tough call to pick my favourite, but new offering 'Forever' just about beats last year's huge club hit 'Never Should'. 'Forever' features a Giorgio Moroder I-Feel-Love-esqe backing track, with a killer strings-laced breakdown and haunting vocals and has sent the Freakshow dancefloor into a frenzy every time I've dropped it.
---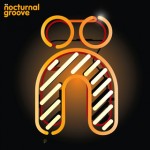 K-Klass ft Bobbi
Capture Me (Nocturnal Groove Digital)
As one of the most experienced and influential house production outfits still in the scene today, K-Klass demand a level of respect uncommon in the world of electronic production. Now down to two of the original members – Russell Morgan and Paul Roberts – the group has lost none of its potency as their latest release on Nocturnal Groove shows. Pounding drums and white-noise rushes are combined with an old-school piano breakdown on the original, while on remix duties Jason Chance and Riley & Durrant serve up bubbling hot tech house and spicy progressive beats respectively.
---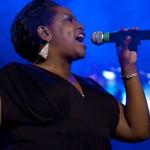 Marc JB & Angie Brown
Free UR Soul (White Label)
When one half of UK remix duo Bimbo Jones (Marc JB) and one of the UK's best known divas (Angie Brown) meet, you know you're in for something special. Already being championed by the likes of Stonebridge, this tough, Swedish style tough house offering is really lifted by Angie's perfect vocals. Available in a variety of mixes, I'd head straight to the offerings by Van Hej, who makes the track tougher by working in a few trancey elements to great effect. Due out at the end of this month.
---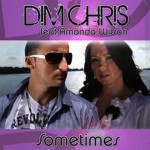 Dim Chris ft Amanda Wilson
Sometimes (White Label)
Dim Chris has been at the forefront of dance music's ears for quite some time and vocalist Amanda Wilson surely needs no introduction in a gay magazine! This is another collaboration that really works (as with the track above). Head straight for the Daddy's Groove mix, which isn't funky as you would expect, but a driving, progressive house stormer with a killer breakdown. 'Sometimes' really showcases the talents of both artists here and proves that vocal-lead house isn't dead!