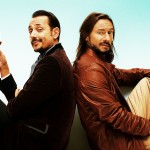 KNIGHTS OF THE PLAYBOY MANSION
Bob Sinclar & Dimitri from Paris
4th April
Dimitri from Paris and Bob Sinclar performed at the Playboy Mansion and created this album. Full of disco flavours, this two-disc album is the perfect accompaniment to a dip in a hot tub with long-legged blondes. Failing that, it's also the perfect soundtrack to summer parties. Just stay indoors with the heating up, pop your sunglasses on and pretend you're in LA.
---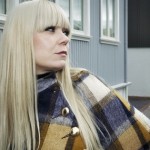 ELIZA NEWMAN
Pie in the Sky
4th April
Icelandic popstrel Eliza Newman's sophomore album is typified by songs such as 'Ukulele Song For You'. That is, bonkers, delightful and uplifting. This is folk-pop with mesmerising vocals that harken back to Kate Bush, Debbie Harry and Nico, among others. The former Bellatrix frontwoman hasn't skimped on substance, despite trading in rock for something gentler, and though she once toured with Coldplay, she trounces their whiny male pathos any day.
---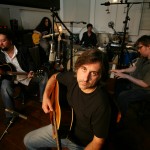 EZIO
This is the Day
4th April
Recorded in a rustic country house in northern Germany, this is being touted as 'Ezio in a nutshell'. Indeed, it seems the essence of Ezio's musical legacy is distilled into fruit juice concentrate here: nourishing, refreshing and sharp. Rock, folk and stripped back piano ballads combine to create a subtle, well-considered album that typifies everything the Cambridge duo stand for.
---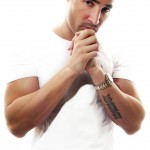 MINISTRY OF SOUNDS CLUB RESIDENTS
Michael Woods
25th April
Michael Woods takes the decks at Ministry of Sounds and spins us into a new dance-o-sphere. Unreleased tracks from the man himself include 'Front Line' and 'I Hate Love'. These are coupled with his signature tunes 'Midnight Run', 'Nitro', 'Dynamik' and 'Drop Zone', and his collabo with Chris Lake, 'Domino's. There are mixes of Deadmau5, La Roux, Underworld, Martin Solveig and Moguai to round things off, of course—and to guarantee that this album really does kick arse and then some.